This post is more of a checklist to get your listings in the top 5% of eBay listings.  As you probably know, the difference of traffic between your listing being on page 1 and page 2 is huge.
All of the following are taken into account for eBay's best match and search algorithm.

60 Day return policy –  eBay's

1 Day Handling

Free shipping (whenever possible)

Best keywords in the title.  Use Google Trends to find top keywords

Make sure item is in the correct category.  In the wrong category can cause many impressions (when eBay shows your listing) but few clicks.  This hurts your search ranking in eBay

Use item specifics when available in your category i.e for a red dress, select red in the colour check box. If you leave out anything in item specifics, and a person searching clicks the checkbox for the specific you left out, your listing will not be shown!

Most importantly, if you have a multitude of one item, list them all.  This keeps the sales history. The search algorithm prefers items with previous sales as it knows people like the item.  If you don't, every time your items sell out, all the history is lost forever.

Use Best Offer to kick start a listing.  When you list a new item, eBay has no sales history for your item.  One trick we do is to accept a low best offer, this kick starts the algorithm as it can now see a sale.  We have found this raises the listing, often to page 1.
The items above are for eBay's search algorithm and do not take into account photos, ad copy, branding, terms and conditions etc.  These items are covered in other posts.
For more eBay tips on how to sell on eBay, see https://www.neilwaterhouse.com
For what to sell on eBay, please visit http://www.waterhouseresearch.com
Best regards,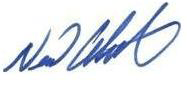 Neil Waterhouse
Author – Million Dollar eBay Business from Home – A Step by Step guide – https://www.neilwaterhouse.com
This might also be interesting for you:
Google SEO 101– Keeping it so simple a 10 year old can do it
What is the hardest part of making money on eBay
Best Keywords for your eBay Title
Another Option to buy a franchise opportunities
We are sorry that this post was not useful for you!
Let us improve this post!
Tell us how we can improve this post?