https://www.neilwaterhouse.com/seo-101-keeping-it-so-simple-a-10-year-old-can-do-it/One of the major factors in how much traffic an eBay listing gets is the keywords used in the Title of the listing.  The skill is in finding the "best" relevant keywords and not using the "waste of time" irrelevant keywords like "LOOK" or "****" and other characters / keywords which no one searches for.
Finding the best keywords is not hard and I will show you how.
Firstly, eBay allows 80 characters in the title and everyone of these characters should be used if possible.
Just remember, every "relevant" "hot" keyword is more traffic.
For example, put yourself in the shoes of a buyer.  Let's say you want to purchase a pair of black rimmed men's reading glasses so you type "black rimmed mens reading glasses" into the eBay search box.
Now eBay will try to exact match these 5 keywords and if you have all of these 5 keywords in your title, your listing will normally appear at the top.
If you didn't list all these keywords your listing could be the proverbial needle in the haystack.
So how do you find the best keywords?
Let's say you are selling a chair and you are not sure which keywords to use.
You can use several tools from tools you pay for like http://www.tera-peak.com to free tools like Google Trends.  Tera-Peak is the most popular however for this exercise lets use Google Trend as it is free.
Google Trends http://www.google.com/trends/
Upon opening Google Trends, click on "Explore"
Next, where it says "All search Terms', type in "chair" and press enter.
Down the bottom on the right Google Trends will show you other "hot" keywords related to "chair" i.e. high chair, office chair etc
Let's say your chair is an office chair, now go back to the search box and replace "chair" with "office chair" and press enter.
Now Google Trends shows you more hot keywords related to "office chair" like "leather office chair" etc.  Keep doing this until you get to 80 characters.
Another strategy which many people use is to look at which keywords other sellers are using in their listings HOWEVER be very careful.  There is often a big difference between what buyer's type into the search box and what sellers put in the title i.e "LOOK" or "Best Seller" etc
If you are using this technique, only look at "completed listings" i.e items that have actually sold, not just items for sale.
Don't forget you can also look at other countries on eBay to see which keywords are used there too.  i.e
Canada http://www.ebay.ca
Australia http://www.ebay.com.au
Next week I will talk about posting items and how to save money as well as how to get your listing bumped higher in eBay's search.
Best regards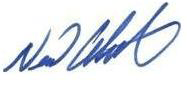 Neil Waterhouse
Author – Million Dollar eBay Business from Home – A Step by Step guide – https://www.neilwaterhouse.com
Which Items make eBay Sellers the most money on eBay? http://www.waterhouseresearch.com
This might also be interesting for you:
SEO 101 – Keeping it so simple a 10 year old can do it
High profit margins are the 'secret sauce'
Another Option to Buying a Franchise Opportunity
We are sorry that this post was not useful for you!
Let us improve this post!
Tell us how we can improve this post?