Buy a franchise opportunities, For someone looking at franchises for sale or businesses for sale, I would suggest they also have a good look at eBay too.  eBay is not just for selling used baby clothing, it has well and truly grown up. Today eBay is a 14 Billion Dollar Marketplace which now, sells mostly new items.
Look at the advantages below of a professional eBay business compared to franchises for sale.
No expensive Franchise to purchase
Easy to find products i.e Waterhouse Research can find them for you
High Profits
No Franchise Fees
No Royalties
No office fit out costs
No driving to work
Up to 99% automation
14 Billion Dollar Marketplace
Ecommerce is the biggest growth
market on the planet
Ecommerce 2012 – 1 Trillion Dollars
More sold now online than traditional
bricks and mortar stores
Recession proof
Revenue can be doubled with a website
Use same products for eBay, website, Amazon…
Unlimited  High Profit Products
Can be run from anywhere in the world
High Capital Returns
Strong Cash flow
Can be started with zero money
Easily grown to a Million Dollar + Business
Flexible hours
Low operating costs
Huge tax benefits of running a home business
No Social Media, No SEO, No PPC
No Advertising Costs
Step by step instruction manual to build a professional eBay business using either my book or someone else's.
"Million Dollar eBay Business From Home – A Step By Step Guide" is available from https://www.neilwaterhouse.com    OR  http://www.amazon.com/-/e/B00C61C0ZO
In the past, the hardest part of building a professional eBay business was finding the best products to sell. However Waterhouse Research solves this problem by finding their clients the products which make the most money.
For more information, see http://www.waterhouseresearch.com
Best regards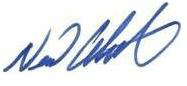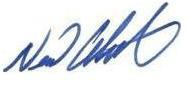 Neil Waterhouse
Author – Million Dollar eBay Business from Home – A Step by Step guide – https://www.neilwaterhouse.com
Which Items make eBay Sellers the most money on eBay? http://www.waterhouseresearch.com
This might also be interesting for you:
Best Keywords for your eBay Title
High profit margins are the 'secret sauce'
Another Option to Buying a Franchise Opportunity
Is html code bad for your eBay listings?
We are sorry that this post was not useful for you!
Let us improve this post!
Tell us how we can improve this post?