Google SEO 101, Is it really that hard to get your website listed high on the search engines?
Google SEO 101
Well… yes and no.  If you are trying to get on the first page of Google for "lose weight" then good luck… However for the average online business then it is very often not too hard at all if you keep to the basics and do just the 10 tasks below.
Like most things, the SEO "experts" will tell you that you need to implement a thousand things to get ranked high and yes everyone may make some difference however we are most interested in the ones which make the biggest difference, not the changes which barely the move the meter. Also called, the law of diminishing returns.
On our eBay and online businesses we are continually testing SEO strategies (SEO is short for Search Engine Optimisation) to find which ones make the biggest differences and which ones take a ton of time for very little reward. i.e. 80/20 principal.  (20% of what we do makes 80% of the difference).
The good news is Google is on our side for SEO and continually shutting down sites which try to trick the system.
Recently on Google's "Penguin 2" update, thousands of websites which had false backlinks, (that is they paid people to put links on other peoples websites back to their own sites) all got heavily penalised for "Link farming".
This is great news for the average Joe Blow as it makes the playing field even fairer.
If you have not done any SEO work on your site before, applying the 10 items below should make a massive difference to your website ranking and also potentially give you a ton of FREE traffic.
I will not explain exactly how to change each item as there is a ton of info out there on places like Youtube showing how to change each item like page name etc.  The purpose of this article is to help you optimise your site through SEO by implementing 10 easy steps.
SEO Checklist
Page Title – Every page on your website should have a "page title" matching what you are selling.  Make it match your keywords i.e 1970-corvette-poster

Page Name as above. Make it match your keywords i.e 1970-corvette-poster

Picture names as above i.e 1970-corvette-poster.jpg

Picture captions i.e 1970 Corvette Poster

Alt tags (what shows when you mouse over) yep, you guessed it, 1970 Corvette Poster

H1 Text (The large text on your page) Make sure your keywords are in your H1 text i.e. 1970 Corvette Poster

Content – Make sure the keyword(s) 1970 Corvette Poster are in the content in the page.  Make sure the amount is reasonable and not obviously rigged at having too many keywords out of context.

Metatag descriptions – Add Keyword(s)

Make sure if you write a blog or put a video up on Youtube that you put a backlink to your page i.e

http://www.xyz.com/1970-corvette-poster.html

Robot.txt file – This tells the Google robot where to look in your website and most importantly where not to look.  Recently I looked at one of my clients sites and Google was finding a ton of old directories which had programming tools which the website developers had left there.  The problem with this was Google is trying to put everybody's website in a niche. In the example above, Google had wrongly put the website in the programming tools niche!
Check your site by going to your browser and typing site.xyz.com (replace xyz with your site name) to see which pages Google is looking at on your site.
Good luck with your SEO and please, let me know your thoughts.
Next week I will do some 80/20 on Google's webmaster tools.
Best regards,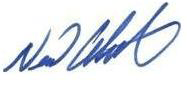 Neil Waterhouse
Author – Million Dollar eBay Business from Home – A Step by Step guide – https://www.neilwaterhouse.com
Which Items make eBay Sellers the most money on eBay? http://www.waterhouseresearch.com
This might also be interesting for you:
Best Keywords for your eBay Title
Another Option to buy a franchise opportunities
How to leverage time and make more money
Tips on how to get ranked in the top 5% with ebay new best match
We are sorry that this post was not useful for you!
Let us improve this post!
Tell us how we can improve this post?