Get info about Cheap Website Names Running Out Fast. Are you considering setting up an independent website to sell products, or do you have an ebay store now and wish to start selling the same products on your own independent website?
If the answer is yes to either, you may want to consider getting your own domain name (website name) sooner rather than later as a lot of the cheap $9.95 domain names have already been purchased… but not all.
Another big advantage of having your own website is you can host (download) your ebay pictures on it.  This is great for SEO (search engine optimisation) with pictures on ebay.
The reason cheap domain names are running out is everybody wants the shortest and easiest to remember domain names i.e. www.IBM.com
Of course there is only one of each of these domain names available and when it is sold its gone, which exponentially increases  the demand as everybody who missed out on their preferred domain name, now starts looking for their next best option.
Many people / companies are also stock piling domain names, that is, purchasing them for less than $10 and reselling them for hundreds and thousands of dollars. One person in the USA called Mike Mann purchased 14,962 domains in 24 hours, just for the purpose of reselling.
If you are considering having your own independent website in the future, you might want to consider checking to see if you can get one now with a name you like and putting it aside.
.com domains are important if you live in the USA, however if you live in say Australia, you need to get a .com.au website as that is what the public will expect you to have if they search for you. If your domain name is just for hosting images, you do need to purchase a .com.  There are many other cheaper options like .info, .ws, .tv etc which are ok for that purpose.
When purchasing domain names, there are many domain name sellers out there. We use http://www.ghostname.com however there are many other domain sellers / hosting companies to choose from. Just Google "domain name" however bear in mind when choosing where to purchase a domain name from that you will probably use the same company for "hosting" (making it live) your website so you need to make sure the domain / hosting company offers the following.
24 hour telephone support. This is critical especially if you live in a different country to your hosting company.  If a website goes down, Murphy's law dictates it won't be between 9 and 5 and only on a Monday to Friday!

Free telephone support is important as there are many stories of people racking up large bills from domain hosting companies.

Very low downtime, less than 0.01%  Google penalises sites which get errors.  If your hosting company goes down for maintenance or whatever reason, Google can penalise the site which can kill its hard earned rankings.

Speed.  Speed is critical and again Google penalises slow sites. Many hosting companies put too many domains on each of their servers and this can kill the speed.
To see if there is a domain name you like available, type the name you like into the search box at http://www.ghostname.com or your favourite domain supplier.
To your success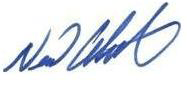 Neil Waterhouse
This might also be interesting for you:
How to get ebay listings found by Google
New Video Shows How To Get To The Top Of ebay's Search Results!
What are good ebay educational resources?
We are sorry that this post was not useful for you!
Let us improve this post!
Tell us how we can improve this post?