How to Work From Home? To work from home you need to sell either your time or a product.  Every business on our planet sells one or the other.  As everybody is different, the next step is work out your preference.
Personally I prefer to sell products as it can be quite easily automated which gives you more time in your life to do the fun things you like, especially if you sell new products which can be bought and sold over and over again.
The problem with selling time is we can only sell so much of it as there are only 24 hours in the day. Whereas when selling products, we can grow to whatever size we like, simply by just adding more products.
If you decide like me to sell products, the next part to decide on is which products and which platform do you sell on?
There are many options for selling products, including a bricks and mortar retail shop, party plan, markets,  mail order, website, ebay, Amazon, comparison shopping engines etc. etc.
Personally I love online… ebay, Amazon and my websites are my favourite choices.  Why do I like online?  The answer is automation and flexibility.
Why ebay and Amazon? Simply because they have the most visitors.  We do feed our products to other sites; however they have less traffic and less traffic equals less sales.
Online businesses are the perfect work from home businesses as they can be run from literally anywhere on the planet as long as there is access to the internet. With the new satellite data phones, that equates to pretty much everywhere.
The time savings from working from home are huge as time saved getting 'ready for work' then transiting back and forth really mount up 5+  times per week, 52 times/year times however many years.
The time saved working from home each week can be used to either spend more time doing your favourite hobby, more time with the family or used to simply make more money.
So how do you work from home doing ebay?
The absolute most important part of building an eBay business is product selection, and only selling "proven" products which have a minimum of 90 days sales history as well as consistently high profit margins is the best way to consistently get high profits.
Our criteria is we only sell products which have proven history of making > $10 profit per sale after all expenses and which are selling at least > 10 times per month.
This criterion of only using "proven" products is not dissimilar to Warren Buffet's (3rd wealthiest man on the planet) strategy for choosing which shares / companies to purchase. Buffet only purchases shares / businesses which have proven they make money. He never guesses.
Many eBay sellers "guess" which products will sell well and the problem with this strategy is there is a high margin for error.
I have been guilty of guessing products in the past to sell on eBay and have had some crackers which have made good money, however…. I have had my share of losses too. Today we never guess which products to sell, we only use proven products which are "already" making high profits.
Our bottom line is, if it is not already making at "least" 10 dollars profit after all expenses and not selling at "least" 10 times per month, then we will not touch it.
We like selling new products as you can photograph and list them once, then sell them over and over again.  Each product should be an independent business as every month it generates independent profit.
Some ebay sellers prefer to sell used and vintage items and that is fine however like new products, you make your money when you buy, not when you sell.
To your success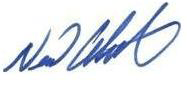 Neil Waterhouse
Accidently found a second big benefit of ebay's new "out of stock" function
We are sorry that this post was not useful for you!
Let us improve this post!
Tell us how we can improve this post?