To get your listings to be found / indexed by Google, you just need to do some basic SEO (Search Engine Optimisation) to set up on your ebay listing(s).
SEO uses the classic 80/20 rule.  That is 20% of all the SEO strategies out there gives you 80% of the results. You only need to learn the 20%.
This is a quick overview of how to setup SEO for your ebay listings.
1. Research which keywords are the keywords which generate the most revenue for your item (normally a 2-3 keyword phrase).  I call these the "money" keywords as they are the 80/20 keywords which generate 80% of the sales for the item.  Find these "money" keywords by doing a search on ebay using a few different relevant keywords to find all the "sold" items of your product.  By looking at which items sold, you will quickly be able to pick out which keywords consistently appear in the sold items from different listings.
2. Put these  2- 3 "money" keywords in the title, item specifics, H1 tags, rename photos in listing (not loaded to ebay), ALT tags and make sure your keyword phrase is used 2-6 times in the listing. Don't overdo the use of the keyword phrase in the description, as it will be classified as spam.
Note that this all works best with GTC (good till cancelled) listings as it can take 1 day to 3 weeks for Google to index ebay listings.
Second note is to make sure your listing is not keyword rich for something else.  Some listings have loads of non-relevant text about other subjects i.e. a huge index to other pages. This can confuse the Googlebot as to what your listing is about.
Before you do any changes to your ebay listings, go to Google and search for your keyword phrase and note where, if anywhere your listings appears.  Make a note of this and then come back and do the same search a week after you make the SEO changes to see how much your listing has moved up the search results.
If you have an ebay store, make sure you also setup your "Search Engine Keywords" and also make sure your ebay store categories are also keyword rich with relevant keywords
Another great strategy we use for Google SEO for our ebay listings is to use the Google keyword tool to find all the popular questions people ask about a product then list these questions on our ebay listings.  We then offer a free whitepaper for all buyers with the answers to these questions.
For example, let's say you sell some gardening items.  The first step is to write down the common questions people ask about gardening i.e.
What is organic gardening?
Which plants grow well in summer?
Which grass grows without a lot of sun?
Etc. etc.
You can find these popular searches using Google's free keyword tool.
These questions are the questions you put on every one of your ebay listings which sell gardening items. The idea being that the Googlebot finds these questions on your ebay listings and then drives traffic to your listings.
The next step is to create the whitepaper which has the answers in it and of course you can quickly find the answers using Mr Google!
This white paper is given out for free for anybody who purchases your item.  It costs nothing to give out as it is just a Word doc or PDF.
This SEO strategy can generate a lot of SEO traffic and the whitepaper / book can be used on many listings and… it is free.
We create these on all our ebay and website listings.
Here is an example of a white paper which I kept growing till I eventually turned it into a book. I wrote it back in 2008 for one of my niche ebay accounts and it has generated literally millions of Google impressions.
http://www.ebay.com.au/itm/HSP-1-8-NITRO-4WD-READY-RUN-REMOTE-CONTROL-ONROAD-RACE-CAR-08602-/400574458914?pt=AU_Toys_Hobbies_Radio_Controlled_Vehicles&hash=item5d44192c22
To your success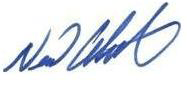 Neil Waterhouse
eBay Multi-Million Dollar Seller
Author – Best Seller "Million Dollar eBay Business from Home – A Step by Step guide"
eBay Invited Guest Speaker
Alibaba Invited Guest Speaker
eBay Professional Sellers Alliance Invited Guest Speaker
eBay Professional Trainer / Analyst
Founder and host – Sydney eBay and Ecommerce Sellers Meetup Group http://www.meetup.com/Sydney-eBay-And-Ecommerce-Meetup-Group/
Founder and host – Melbourne eBay and Ecommerce Sellers Meetup Group http://www.meetup.com/The-Melbourne-eBay-Sellers-Meetup-Group/
Founder and Host – Brisbane eBay Sellers Meetup Group
http://www.meetup.com/The-Brisbane-eBay-Sellers-Meetup-Group/
Which Products on eBay Make Over 100 Percent Profit – http://www.waterhouseresearch.com
How To Make Money On eBay – https://www.neilwaterhouse.com
Over 460,000 people make a full time living from eBay and you can too.
Book your consultation with Neil today at https://www.neilwaterhouse.com
This might also be interesting for you:
Cheap Website Names Running Out Fast
What are good ebay educational resources?
We are sorry that this post was not useful for you!
Let us improve this post!
Tell us how we can improve this post?