One of my favourite Anthony Robbins teachings was "can anybody make the worlds tastiest chocolate cake?"  As Robbins teaches, the answer is 'yes', anybody in the world can make the world's tastiest chocolate cake, over and over if you follow the right steps.  These exact same steps have been applied by thousands of successful ebay sellers all over the world to build large ebay businesses.
These are the steps to make the world's tastiest chocolate cake.
Find who on the planet makes the world's tastiest chocolate cake.
Let's say it is Pierre in France who makes the world's tastiest chocolate cake.
So you fly to France and ask for the recipe.  Pierre responds to say he does not have a recipe written down; he just throws the ingredients into the bowl and mixes it up.
You reply, asking if you can measure the ingredients just before Pierre tosses the ingredients into the mixing bowl and he allows you.
Next you record exactly the amounts of each ingredient, oven temperature etc so now… you can consistently make the worlds tastiest chocolate cake every time.
This was some of the best advice I have ever got for business and my personal life and by the way, Robbins admits he borrowed this advice from one of his mentors too!
Duplicating others success is the short cut to success and is why we go to school. Rather than trying to figure out newtons law again and everything else, we learn what works and apply it with our own spin.
ebay and business is exactly the same, we can reinvent the wheel over and over or radically speed up our success simply by learning from others who are already successful at what we want to achieve.
When I decided to go full time as an ebay seller back in 2005 I began the journey by reading almost every book available on ebay and attending as many seminars as possible all over the world. And from every book and seminar I learnt a few more tips, tricks and strategies.  It only takes 1 good take away hint, tip or trick from a seminar to pay for the flights etc to get to an event.
The initial question was "What are good ebay educational resources"?  Quickest way is to ask to see their results.
First you need yourself.. what is your ebay goal?
With ebay there are so many different ways to make money, personally I love automation and selling new items on ebay, however there are many , many other strategies.  Some of these include:
Selling used items sourced from thrift shops, estate auctions etc.

Drop shipping

Wholesaling etc.
The next step is to find somebody who is already successful doing the strategy which you prefer.
If your goal is selling a few hundred dollars a week, ask to see one of their businesses which sells a few hundred dollars a week.
If your goal is a million dollar ebay business, ask to see one of their million dollar businesses.
The old saying," what do you need to know to teach a dog"?
Answer: You need to know more than the dog!
To your success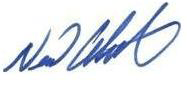 Neil Waterhouse
eBay Multi Million Dollar Seller
Author – Best Seller "Million Dollar eBay Business from Home – A Step by Step guide"
eBay Invited Guest Speaker
Alibaba Invited Guest Speaker
eBay Professional Sellers Alliance Invited Guest Speaker
eBay Professional Trainer / Analyst
Founder and host – Sydney eBay and Ecommerce Sellers Meetup Group
Founder and host – Melbourne eBay and Ecommerce Sellers Meetup Group
Founder and Host – Brisbane eBay Sellers Meetup Group
Which Products on eBay Make Over 100 Percent Profit – http://www.waterhouseresearch.com
How To Make Money On eBay – https://www.neilwaterhouse.com
Over 460,000 people make a full time living from eBay and you can too.
Book your consultation with Neil today at https://www.neilwaterhouse.com