How To Get To The Top Of ebay's Search Results? The most important part of making money on ebay is knowing how to continually find fast moving high profit products which you can continually purchase for substantially less than they are selling for now on ebay.
The second most important aspect of making money on ebay is knowing how to get your listings to the top of ebay's search results, above the competition where they get the most traffic.
That is exactly what this brand new, just released DVD Live Recording shows you how to do.
To read more >> https://neilwaterhouse.com/ebay-best-match-tricks-how-to-use-seo-strategies-to-get-ebay-listings-to-the-top-of-ebays-best-match-search-results/
To your success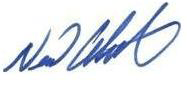 Neil Waterhouse
This might also be interesting for you:
Cheap Website Names Running Out Fast
What are good ebay educational resources?
We are sorry that this post was not useful for you!
Let us improve this post!
Tell us how we can improve this post?