Get the best info about eBay buy and sell business, Is it possible to sell an eBay business?  Why would you sell an eBay business if it is making good money? How much is an eBay business worth?. You can get idea about eBay buy and sell business from this article.

eBay buy and sell business
These are 3 questions which come up regularly and to answer the first question, yes, you certainly can sell an eBay business.  However there are a few things sellers need to know first which I will cover below.
So why would someone sell an eBay business which makes good money?
Just like a lawn mower business is simply a collection of clients, branding and a certain methodology, an eBay business is just a collection of "individual" products, branding plus a methodology".  80 products can give a 1 million dollar turnover. Let me explain.
Let's say an eBay business has 80 products.
Each product sells for an average price of say $67 and costs $20
Each product sells on average 15 times per month.
That is 80 x 15 = 1200 sales per month
1200 * 67 = $80,400 revenue per month
$80,400 * 12 = $964,800 per annum revenue
And the great news is there are tons of products out there which are already proven and already making high profits today so you can just keep adding more products to your business.
So why sell an eBay business which is making good profits?
Just like the owner of a lawn mower business may prefer to find more clients and sell off the runs for profit, the same can be done with eBay businesses.
There are plenty of cashed up buyers out there who are not prepared to start a business from scratch and will pay a premium for an established business.
An eBay business can be sold for anywhere from 1 x the years profit to 4 x the years profit.
i.e. If the business makes $250,000 after all expenses over the last 12 month period, it can be sold for $250,000 to $1,000,000
The 1 to 4 variable is how well you can prove the business works without you, it's branding, and how well the buyer can envisage the future growth will be without you i.e. your methodology.
To get the maximum money for an eBay business, you should plan your exit strategy as soon as possible.  Building an exit strategy also has a secondary bonus of teaching you to build a business which does not require you, ultimately giving you more time.
Things to consider when creating your exit strategy
Build procedure manuals for every task.  Buyers want to be able to duplicate what you have done.

Make sure your accounts are kept up to date.  This is so much easier to do these days with accounting systems like Xero which makes it so easy.

Build a brand name by using the same logo, fonts, icons etc in every listing including your website if you have one.
Be aware that selling an eBay business has special risks – eBay makes it difficult for sellers to transfer their eBay User ID to another owner. eBay spokesperson Johnna Hoff explained, "As a general rule, we do not allow users to transfer eBay user IDs. It's important to understand that this helps protect the reputation a seller has built and the integrity of our feedback system. In relatively rare situations that involve the sale of an entire business, we may give consent to a seller to transfer the user ID connected to that business. We consider these requests on a case-by-case basis and work with the requestor on the specific requirements of the transfer process."
I have never had a case where eBay would not allow the sale of a business… however beware.
If you have an eBay account now and sell in all different niches, consider taking the products of a particular niche out (say gardening products) and put them all in a new eBay account.  Then this niche can be built up and sold off as a separate entity.
For eBay sellers interested in this strategy, I suggest to them opening a second eBay account as soon as possible and only do their purchasing through it for now until they are ready to use it.  This way they will have an established eBay account which has 100% positive feedback.  (Sellers are only allowed to leave positive feedback).
They should also try to channel their purchasing to eBay as much as possible. I don't mean purchasing items they were not going to purchase anyway, they should just consider purchasing what they were going to purchase from the local mall through eBay instead.  Generally it is cheaper with more variety and it gets delivered to your door!
The great thing with this strategy is you can keep your main eBay business for "cash flow", and sell off the niches for "Capital".
To your Success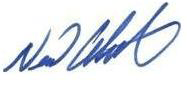 Neil Waterhouse
This might also be interesting for you:
Setting the foundations for a large eBay business
how to make money on ebay australia
We are sorry that this post was not useful for you!
Let us improve this post!
Tell us how we can improve this post?