I have written many times about how important it is for eBay listings to give out the "feeling" of trust to a potential purchaser. An eBay template either gives a potential eBay buyer the warm and fuzzies or quickly makes them want to hit the back button!
The place for your branding on eBay is your eBay template i.e. your logo, colours, fonts, icons, terms and conditions etc.
Over the years I have seen many ways of creating templates as well as purchasing templates off the shelf.  We create our own templates using Dreamweaver and HTML.  However recently one of my coaching clients showed me a listing creator program she has been using for the last few months which appears to be very fast, easy to use and does not require any HTML knowledge at all!
I was quite amazed at not only how fast she could list items, but also the quality of her listings.
Here is a list of features I copied off the website.
Use 200+ Pre-designed Attractive eBay Auction Templates

Insert Your Logo and Branding Images Into The Templates

Use With Regular eBay Seller Account (Store Account NOT Required)

Works with US, UK, AU, DE, IT, FR and all other International eBay Sites

Create Auction Templates From Scratch

Insert Unlimited Images Per Auction for FREE

No Image Dimension Restrictions

100MB 1 Year FREE Image Hosting Account

Automatic Image Uploading

Insert Unlimited YouTube Videos into your listings

Post Listings Directly To eBay Server In Minutes

No Additional Listing Fees

No Additional Final Value / Sales % Fees

No Per-Image Fees

No Reoccurring Monthly Fees

Use with unlimited eBay Accounts

No eBay HTML Knowledge Needed

Save Listings as New Templates To Reuse Later

Automatically upload your auction images to our server and eliminate per-image fees.

Fully Supported on Windows 8, Win 7 (32 & 64 Bit), Vista, XP, 2000 (Excludes Windows RT, Mac)
Check it out at http://www.listing-creator.com
To your success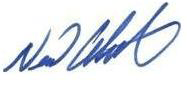 Neil Waterhouse
This might also be interesting for you:
Increasing your eBay sales using Trust
We are sorry that this post was not useful for you!
Let us improve this post!
Tell us how we can improve this post?