Increasing your sales on ebay, One of the biggest factors of prospective buyers either buying from you after you reading an eBay listing or hitting the back button and buying from another eBay seller  is "Trust".  If they get the warm an fuzzies after reading your listing and feel  safe, there is much greater chance they will hit the buy button than if your listing template has "BUYER MUST PAY WITHIN 24 HOURS" or "NO RETURNS ACCEPTED" etc.
Increasing your sales on ebay
Building Trust fast is why we use branding and templates.
Yesterday I was discussing  with one of my coaching clients "Anthony"  how to get more trust on his eBay store and today he emailed me a great piece on Trust.  Though you  might appreciate it too. I have pasted it below, word for  word.
"Trust = Credibility + Reliability + Intimacy / Self Interest
Credibility = think about your credentials, what qualifies you to say what you say for example a GP has a doctorate of medicine, a used car salesman might be Joe Smoe off the street.
Reliability = The perceived certainty that I will get the result I am paying for. Eg will I buy a Mercedes that runs faultless for years or will I buy a second hand daihatsu ute that blows smoke.
Intimacy = How personal are you. You talked a bit about not fixing your wifes computer and the frustration she had. That was intimate. You let me in your inner circle. Likewise sometimes we might tell a prospect about a minor fault we don't like about an item after have told the other 98% of why we love it. The 2% disclosure makes the appeal more believable.
Self Interest = how much do you talk about your interests eg making a sale as opposed to talking about satisfying their needs. Often this can be sub conscious communication where someone might be saying the right things but their body language and message received tells buyer they are just going through motion to get a sale.
Try to score each criteria out of 10 for 2 car sales people. A mercedes dealer in a beautiful respectful showroom versus the used car lot salesman with an outdoor lot with flags all over the top of cars.
When you score self interest – highly self interested is 10 and totally interested in customer needs is 1.Max score is 30."
To your success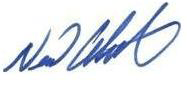 Neil Waterhouse
This might also be interesting for you:
how to make money on ebay australia
Using your eBay skills to help others
We are sorry that this post was not useful for you!
Let us improve this post!
Tell us how we can improve this post?