eBay business, One question which comes up regularly from eBay newbies is  "How can I achieve sales as consistently as other successful eBay  sellers?" The first thing which needs to be done, however, very rarely is done by most new eBay sellers, and this is to create a listing template.
The listing template is just 1 piece of HTML code.  If the letters 'HTML' make you want to run, fear not, you do not need to be an HTML expert, let me explain.
The listing template is your "brand" and its job is simply to give the feeling of "trust" to a potential customer and… you can get a  complete HTML template program for less than $50 at http://www.listing-creator.com or have someone create on for $5 at http://www.fiverr.com
Before choosing either, watch the video at http://www.listing-creator.com.
The listing template requires the following:
Your logo (Yep you can also get one made at Fiverr for.. you guessed it… $5!)

A flag, nothing makes people feel better than buying locally from their own country as opposed to purchasing from China etc…

A short description

Bullet Points

Terms and conditions

Postage information

Room for some photos
The great thing about having a template is you can then use it for every listing which keeps your brand consistent.
For "brand consistency" always use the same logo, fonts, iconology, colours etc and.. above all, make sure your template looks good on not just a computer but a smart device i.e. smart  phone or tablet.
As I mentioned above you do not need to an HTML expert as your task is only to "modify" the eBay template you had created.  Just like Microsoft Word you only need to know enough to achieve your desired result i.e. write a simple letter.
Most HTML editors are WYSISWYG (What You See Is What You Get) and you do not need to be a programmer.  If you do not have an HTML editor, there are tons on the market, I use Dreamweaver however I would not recommend it for simple editing, it is far too complex for simple editing.  I only use it because I am used to it.  However I am no Dreamweaver or HTML expert, I know just enough to make myself dangerous with it! You can even edit HTML in Notepad!
One free HTML editor I keep hearing good reports about is "Kompozer". Google it for more information.
Also, YouTube is a great resource for learning anything about HTML, Dreamweaver etc .
With eBay like any business you own, your job is to do the $100 and $1,000 per hour work, not the $5 per hour work like HTML programming.
By the way, the $1,000 per hour normally always happens when you are not working.  That is when those great ideas come into your head.  For most people this occurs when they are relaxing…  i.e. playing golf or engaged in their favourite hobby or even in the shower!
To your Success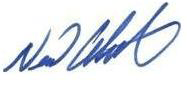 Neil Waterhouse
Author – Million Dollar eBay Business from Home – A Step by Step guide – https://www.neilwaterhouse.com
Which Items make eBay Sellers the most money on eBay? http://www.waterhouseresearch.com
This might also be interesting for you:
How to fast track your eBay Business
Setting the foundations for a large eBay business
We are sorry that this post was not useful for you!
Let us improve this post!
Tell us how we can improve this post?