Are you looking how to make money on ebay australia? This vehicle accessory item made $1,683.61 profit in the last 90 days. See more high profit eBay items at: http://www.waterhouseresearch.com
To your success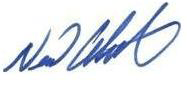 Neil Waterhouse
This might also be interesting for you:
Using your eBay skills to help others
The Cheapest Shipping from China
How Average Can Be Exceptional – eBay Interview
We are sorry that this post was not useful for you!
Let us improve this post!
Tell us how we can improve this post?