Do you remember your parents saying "it's easier not to make the mess than to clean it up"? make our money on eBay when we buy, The same goes for products we sell on eBay. If we have a product to sell which we have either paid too much for, or hardly anybody wants (low volume), then we are facing an uphill battle to sell it / them. Sure the items can normally be sold by optimizing / tweaking the listing however it is much easier and profitable to make our profits when we buy an item than when we sell it.
Conversely, if we only buy products to sell on eBay that everybody already wants (high volume) and we can purchase them for less than half of the price than they are being sold for, then it is a piece of cake to sell them.
Like most things in life, our only indication of the future is past history.  In the case of a product on eBay, if an item has been continuously selling for the last 3 months for say $50 and selling 20 times every month, all things being equal it should do the same next month. Obviously Christmas lights will not sell as well in January as they did in December however we never sell anything that is seasonal.
This also does not take into account extra competition that may enter the market however this is why we only sell items with margins over 100%.  If a new competitor sells the same product, we have plenty of margin left to still make profit.
Recently I was asked to consult for a company to help improve their eBay profits. The first thing I always do for clients is research the past history for each item on eBay. I check the average sale price for the last 12 months as well as the sales volume, i.e. how many of each item sold over each 30 day period so that i can analyze items that make money on ebay.
Out of the first 20 products I researched, only 4 made the grade of being what we class as an "eBay hot product" , that is they have a proven history of continuously making more than 100% profit, selling more than 15 times per month and are priced between $20 and  $150.
Last week I did an eBay seminar / workshop for the Warringah Chamber of commerce and this same issue came up for multiple people.
When we have a product which meets the above criteria for an "eBay hot product", we can have the worst ad on eBay and they STILL sell.  However if we have a product which hardly anybody wants or we paid too much for it, then we are going to have to make sure we have a fully optimized ad listing.  See my previous blog on "Tips on how to get ranked in the top 5% with eBay's new best match".
https://neilwaterhouse.com/tips-on-how-to-get-ranked-in-the-top-5-with-ebays-new-best-match/
During the  eBay seminar / workshop for the Warringah Chamber of commerce, this same question came up multiple times.
Sure, most often eBay ad listings can be tweaked to dramatically improve sales,  however tweaking ads for hot products with high margins gets even bigger results.
Next week I will write a list of tweaks we can do to improve an eBay listing.
To your success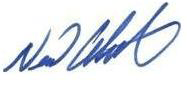 Neil Waterhouse
Author – Million Dollar eBay Business from Home – A Step by Step guide – https://www.neilwaterhouse.com
Which Items make eBay Sellers the most money on eBay? http://www.waterhouseresearch.com
https://neilwaterhouse.com/tips-on-how-to-get-ranked-in-the-top-5-with-ebays-new-best-match/
The most critical part of start successful ebay business
We are sorry that this post was not useful for you!
Let us improve this post!
Tell us how we can improve this post?