High profit margins of course put more cash in our back pocket, however profit is only the start. These days I do a fair bit of helping other eBay sellers to optimize their listings so I see a lot of different eBay businesses.  Through this insight, several patterns quickly became apparent.
High profit margins
Low margin eBay businesses (less than 20%  gross margin) work extremely hard with sweat pouring off their brow, pumping out tons of product however they don't make much money.
High margin eBay businesses (> 70% margin) work slower, with more staff to help, and make tons more money.
Another pattern I have noticed is most small eBay sellers start with cheap items i.e. an Ipad case and sell it for a few dollars. This creates a lot of work for VERY minimal return. To earn big profit you need to focus on items that make money on ebay.
The base criteria we use today for all eBay products is as follows:
Must make at least 100% profit
Must sell at least 15 times per month
Sell price between US$20 and $150
No brand names due to the fact they could be knock offs
Yes we will sometimes make exceptions to this criteria if the numbers show it is a good product, however 95% of the time we will stick to this criteria.
Another big insight is how easy it is to sell an item which has high demand i.e. (sells more than 15 times per month).
Often I will see lousy photos and lousy ad copy however the item sells like hotcakes.
This, as opposed to trying to sell an item with low demand or way too much competition i.e  an ipad case, where you MUST have the perfect photos and fully optimized ad copy to get on the 1st page of eBay's search results.
I have said this before however it is worth repeating, with an eBay business, like most other businesses, we make our money BEFORE we buy, not when we sell it.
Research is the key BEFORE buying products.
Love to hear you feedback…
Best regards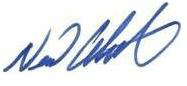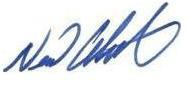 Neil Waterhouse
Author – Million Dollar eBay Business from Home – A Step by Step guide – https://www.neilwaterhouse.com
Which Items make eBay Sellers the most money on eBay? http://www.waterhouseresearch.com
This might also be interesting for you:
Another Option to Buying a Franchise Opportunity
Is html code bad for your eBay listings?
Ecommerce hits 1.3 Trillion Dollars and Growing
We are sorry that this post was not useful for you!
Let us improve this post!
Tell us how we can improve this post?