How to start successful ebay business, If you are an astute investor looking to purchase any type of existing business, from a doctors surgery to purchasing an existing eBay business, one of the most critical items to perform due diligence on is "Can this business sustain continuous profitable growth using its existing methodology" ?
Start successful ebay business
All businesses must continually grow to counter to the effects of customer attrition and or product life expectancy. No product is a top seller for ever. Even Coca Cola has to bring new flavours to the market.
Most conventional businesses including websites require some sort of marketing and or advertising to grow and this of course costs money.
With an eBay business we do not have to pay for marketing and advertising, we just have to keep adding more products. Too often I am asked to consult to an eBay business to fix poor performing products.  Sometimes I can improve sales by improving the listing however not every time.
Sometimes a product should never have been purchased to sell as it did not have the sales history to support purchasing.
In these cases, I recommend to sell them heavily discounted as they are tying up cash which could be used to purchase products which have at least 3 month history of selling at greater than 100% profit and more than 15 times per month.
Many people get caught up trying to sell a product very few people want to buy or it has far too much competition.  Also called 'flogging a dead horse! '
eBay businesses are the same as any other business, we must keep adding new products for money making through ebay. Recently I was asked to analyse one of my coaching student's eBay business. This business was started in 2011 and it quickly grew, then plateaued out. I asked the owner "what is your methodology for growing the business?"
The answer back was to "work on improving ad copy, improve photos etc".
These changes will help HOWEVER due to the law of diminishing returns, too much time tinkering on the things that make small differences is wasted time, I call this the $5 per hour work.   Yes, improving ad copy etc is VERY important however there should be a set "Recipe" of how to take a photo, write ad copy etc. Then after the item is FIRST listed, when finished these steps, we can get on with focusing on the parts of the business which create the fastest growth. This is the $1,000 per hour work as this is the work which can take your business to the next level.
Growing an eBay business is simply just a matter of adding another profitable product then another.  It really is as simple as that. Yes it takes time to research products and yes there are procedures and processes which will need to be added on the way to make sure the business grows smoothly and with good customer feedback. However never stop focusing on what grows an eBay business, and that is continually adding more profit making products.
Learning to find profitable products is the key to growing an eBay business. You can either spend the time researching products or use technology to find profitable products and suppliers for you. Checkout  http://www.waterhouseresearch.com
Love to hear your thoughts
Best regards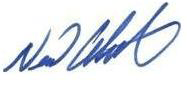 Neil Waterhouse
Author – Million Dollar eBay Business from Home – A Step by Step guide – https://www.neilwaterhouse.com
Which Items make eBay Sellers the most money on eBay? http://www.waterhouseresearch.com
This might also be interesting for you:
We make our money on eBay when we buy, not when we sell
Another Option to buy a franchise opportunities
How to leverage time and make more money
SEO 101 – Keeping it so simple a 10 year old can do it
We are sorry that this post was not useful for you!
Let us improve this post!
Tell us how we can improve this post?