Have you noticed you can buy something on eBay the size of an Ipad case cheaper from China with FREE delivery for less money than it costs you to just post it literally to your next door neighbour?
As an example, it costs around $1.30 to post 2 ipad cases from Shenzhen in China to anywhere in the USA, Australia, Canada or the UK however from say Sydney Australia to Sydney Australia costs $7.30?
Why? The reason is most countries including the USA, Australia, Canada and the UK have done a deal with second and third world countries including China to deliver "small" items like letters and small satchels at a very discounted rate, very often way below cost. If you know this and understand it, it is actually very good news for us eBayer's and I will show you why.
Although these agreements were setup many years ago, most people are not aware of it and when the eBay newbies enter the market, guess what they want to sell, yep small items like mobile phone accessories. Now you have all the competition from China on the small items plus all the competition from the eBay newbies too.
So many times I have seen eBay newbies enter the market, buy some small items from China then sell them on eBay only to find they are madly packing small items but hardly making any money. After a while they burn out and blame the competition from China and the eBay fees.
One of the biggest changes I consistently do for my coaching clients is to replace the small low profit items with bigger, more profitable items and make money online.
As soon as you get away from the items which fit into small satchels, you lose the mass competition from China and the mass competition from the eBay newbies.
On average profits from larger items are much bigger and the competition is much lower. By larger I mean the size of a shoe box or larger.
Many eBay newbies get scared off with the thought of importing larger items as they have never done it before however like anything, once you know how to do it, it is easy.
Let me know your thoughts.
Best regards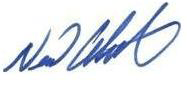 Neil Waterhouse
This might also be interesting for you:
Fast and free shipping on ebay
Over 30% increase in sales – Best tips for selling on ebay
Should I sell big items or small items on eBay?
eBay Versus Purchasing a brighton small businesses
We are sorry that this post was not useful for you!
Let us improve this post!
Tell us how we can improve this post?