Get info about fast and free shipping on ebay, I have been getting a lot of questions lately about shipping with eBay, in particular Free shipping.  Lately in the eBay blogs, a lot of people are complaining eBay is forcing sellers to offer free shipping however although this is true, it is the buyers on eBay who want and demand free shipping.
We have tested many times selling an item with and without free shipping and customers on average will pay MORE for free shipping.  Let me explain…
Let's say you are selling an item for $50 and it costs you $20.  Shipping costs let's say $10
On average, if you list the item for $60, you will sell more than if you list the item for $50 + $10 for shipping.
Why?  If you listen to people sitting around with friends chatting about something they purchased over the internet, very often you will see someone's face light up as they say "and I got free shipping!"
Yep, people love to "think" they got for something for free (even if deep down they know "nothing in life is for free" and somehow they paid for the "free shipping")
As an added bonus for an eBay seller offering free shipping,  the eBay search engine will bump up their listing in the search results if they offer free shipping.
Different countries offer different challenges for free shipping. Australia for example is a big country and can cost a lot of money to ship from one side to the other and eBay Australia now allows the country to be broken up into 15 different zones so 1 or more zones can free while everybody else has to pay for shipping.
One huge place to save on shipping is to post items as "letters", not "parcels" whenever possible.  Whichever country you are in, find out how "thick" an envelope/satchel can be and still be classed as an envelope.  As an example, in Australia, you can post a large envelope up to 2cm thick and up to 500 grams.  Posting something classed as a " large envelope" is much cheaper than posting a "parcel".  Often we will remove packaging just to make an item fit into an envelope / satchel .
Please let me know thoughts and comments below.
Next week I will talk about strategies to ship products from China.
Best Regards,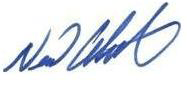 Neil Waterhouse
This might also be interesting for you:
Should I sell big items or small items on eBay?
eBay Versus Purchasing a brighton small businesses
80/20 Economics: Make More From Every Customer
We are sorry that this post was not useful for you!
Let us improve this post!
Tell us how we can improve this post?