Do you want know about how ebay scam works and how the popular eBay scam works? Most of the scams we see today are old hat, like the bank manager in Nigeria who has the spare 1 million lying around and suggests your bank is the safest place. As soon as we see these scams the BS meter in our head goes full deflection however there is one popular eBay / e-commerce scam that is still getting a lot of people who should and do know better.
Recently I was talking to one of my consulting clients who for the sake of embarrassment I will call 'Bob' and this eBay scam had worked on his eBay business.  Bob is smart and with over 30,000 eBay feedbacks and selling over 100 items a day through eBay and his website, he is no newbie.
How ebay scam works
You sell an item on either eBay or your website and usually quickly after it sells you receive an email from the buyer saying they need it quickly for a birthday, anniversary, going to war or whatever other reason and ask you to send it fast. Often the buyer may request it to be also sent to a different address too. eBay mobile apps can also help you to sell items fast and to know the status of the product till delivery.
In the case of Bob's business it was 3:30pm in the afternoon just before the post truck was due to pickup his parcels.
You email back saying yes you will send it immediately after they pay.
They then come back and ask for your PayPal address. (the trick)
Moments later you receive an email that looks like it came from PayPal  saying this exact item has been paid so you ship the item.
In Bob's case, they held the post truck up just to get the parcel out the door!
Oops….
If Bob had checked his PayPal account he would have seen no payment was made.
On close scrutiny the email did not come from PayPal at all.
These scams are quite easy to pick if you look closely at the email address the supposed PayPal email came from however in today's busy rushed life sometimes we can miss some obvious clues, especially with the complacency of most PayPal transactions being good.
In Bob's case, if the item had been shipped normally this would not have happened as there was no payment recorded in his Paypal account and his automation software would not allow a picking slip to be produced however Bod over rode the system and produced a manual invoice… oops
If you do get one of these scam emails, please email it immediately to spoof@paypal.com
PayPal  take scams VERY seriously and will immediately follow it up with the correct authorities.
Have you had any of these scams?
Best regards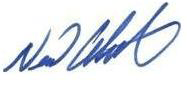 Neil Waterhouse
This might also be interesting for you:
Is html code bad for your eBay listings?
Should I sell big items or small items on eBay?
eBay Versus Purchasing a brighton small businesses
80/20 Economics: Make More From Every Customer
We are sorry that this post was not useful for you!
Let us improve this post!
Tell us how we can improve this post?