Best tips for selling on ebay, eBay's new search engine "Cassini" likes you to list all of your items at once so it can get some history of how many times it shows your listing  compared to how many purchases it gets. i.e if you have 50 of one item, eBay encourages you to list all 50 at once.
Best tips for selling on ebay
This is great for eBay, however… humans often need a reason to purchase NOW and if a buyer sees that an eBay seller has many listed, there is no real reason for the buyer to buy right now.
Airlines realised this many years ago which is why they only show a few seats available at any one time.  Even if  flight has 200 seats available, they will only show a few.  By doing this is gets potential flyers to want to book their seats immediately as they do not want to miss out on the few remaining seats. Of course as soon as they book the airline automatically releases a few more seats.
Now we can do the exacxt same strategy with ebay.
As an example, let's say you saw this on eBay "58 sold, over 10 remaining" compared to 58 Sold, 2 remaining".  Our tests show the 2 remaining will outsell the 10 remaining every time.
You can do this strategy manually however the downside of that is you need to be continually logging into eBay every time you get a sale and add more stock before you run out however you can use Scarcity Manager to automate for you and it only costs $5 per month + 2 cents for every update.
Scarcity Manager can located at http://www.scarcitymanager.com
To your success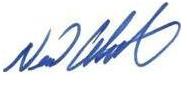 Neil Waterhouse
This might also be interesting for you:
Should I sell big items or small items on eBay?
eBay Versus Purchasing a brighton small businesses
80/20 Economics: Make More From Every Customer
We are sorry that this post was not useful for you!
Let us improve this post!
Tell us how we can improve this post?