How to make money with eBay? With eBay, like most businesses, you make your money when you purchase a product, not when you sell it.
As an example, let's say a widget sold 100 times over the last 90 days for an average price of $50. To make money with this item, we obviously need to purchase it for substantially less than $50 to make a profit. If we get this part right, life is going to be easy.  Get it wrong and it is an uphill battle to sell the product.
This seems pretty obvious right?
Well we may think so, however I continuously get asked to help people and companies improve their eBay sales and within moments I know whether or not they performed this research before acquiring the inventory to sell.
Our rules are, we do not take on any inventory which does not have a proven history of selling at least 30 over the past 90 days.
The next criteria is we must be able to purchase it for no more than 50% of the average price it is selling for and, it makes an absolute minimum profit of $10 per sale.
This simple strategy of how to make money is used by one of the wealthiest people on the planet Warren Buffet when he purchases businesses.  Buffet only purchases businesses which have a proven history. He never guesses.
If you have an item which has a history of selling well on eBay and you paid substantially less than it has been selling for over the last 90 days, it is hard not to make a profit.
When someone has paid too much for a product, then we have to pull out all the eBay listing tips and tricks to move the item.
Tying up capital in low profit products is a big lost opportunity as the cash tied up in slow moving or low profit items could and should be used on steadily moving high profit items
Jet Stream:  The secret to making money with eBay fast is to combine using the types of products mentioned above i.e. high profit and steadily moving, and then optimising them so they appear in the top of the eBay's search results.
This again may seem obvious however more than 95% of eBay sellers do not follow these golden rules.
How to make money with eBay is not rocket science, it is about creating a methodology which gets proven measurable results.
To your success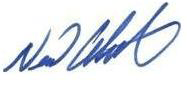 Neil Waterhouse
This might also be interesting for you:
Cheap Website Names Running Out Fast
New Video Shows How To Get To The Top Of ebay's Search Results!
We are sorry that this post was not useful for you!
Let us improve this post!
Tell us how we can improve this post?