How to mprove eBay store sales? Just before I get to the fun juicy part of how to quickly and radically improve your eBay store sales, let me first explain why and when eBay sellers need a store for the eBay newbies.
eBay will tell you the reason you need to open a store is so your customers can see all your products.  However… I ask you, when did you EVER go to eBay and search somebodies eBay store? Most people answer this with "never!"
The store for eBay buyers is all of "eBay".  You search eBay for what you want to purchase; you don't limit your options by searching a store within eBay.
So why get an eBay store?  For 2 good reasons.
You get to list items for free (you still pay the final value fee though).

Sales history i.e. eBay remembers how many of your items have sold.  eBay's new search engine "Cassini" loves sales history.
Without a store, the maximum time you can list an item on "Buy it Now" (BIN) is 30 days then the listing expires and you lose all the sales history.
If you have an eBay store, eBay lets you list "Good Til Cancelled" (GTC) which means the listing automatically renews after 30 days and all sales history is kept.
In the screenshot below you can see 8 sold.  This is the sales history.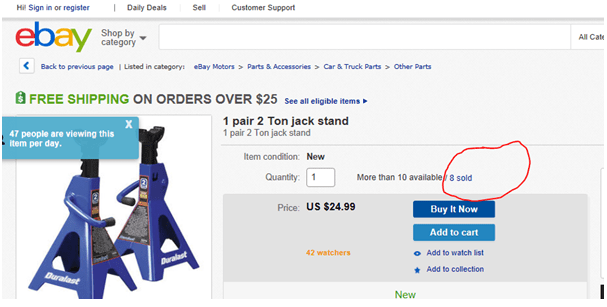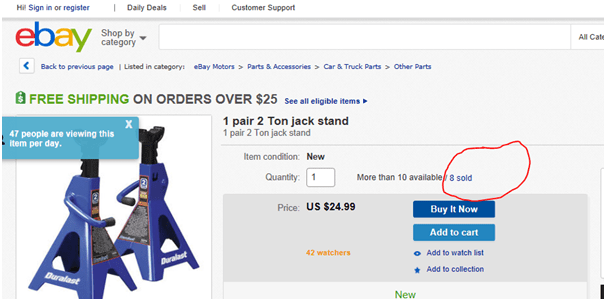 Now the fun bit.
eBay loves sales history and wants us to list all our stock like in the example above which shows "More than 10 available" However….  Human beings need a reason to buy NOW!  More than 10 available doesn't cut the mustard!
Humans go on buying frenzies whenever they think stock is running out, picture a load of shoppers standing at the doors of the shopping mall waiting for the doors to fly open for the xyz sale!
Now, everything we sell on eBay is  JUST  about to run out of stock i.e. we only list the minimum amount i.e. 2 to 5 pieces at a time, then use software to automatically add another, 30 seconds after one sells.
eBay even helps by saying "Limited quantity remaining" in our ads as per the screenshot below.  COOL!


You can do this strategy manually without using third party software however you run the big risk of losing your sales history if you do not update the inventory fast enough.
The software we use is Scarcity Manager http://www.scarcitymanager.com   They currently have a free 30 trial.
Try it yourself, I guarantee your sales will increase.
To your success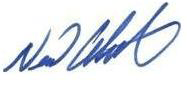 Neil Waterhouse
This might also be interesting for you:
New DVD – ebay 101 Live – Getting Started and How to Find Your First Product to Sell on ebay.
New shipping carrier for Australia
How much does a poker / slot machine make?
We are sorry that this post was not useful for you!
Let us improve this post!
Tell us how we can improve this post?