Ever wonder how much a poker / slot machine makes?
On average, Poker / slot machines make 11%.  That is for every $100 a player puts in, the machine pays back an average of 89% to the player.
Getting smart about payout ratios like this is a huge leap toward massively increasing your income by knowing not to invest money in strategies with "negative return" ratios like poker machines but instead, investing money in strategies with "positive return ratios".
If you cannot prove a strategy has a "positive" return ratio, do not spend 1 cent on it.
This is why I like eBay, you can see how much money you make "before" spending 1 cent on stock.
You can not only find out how much items have sold for using the "completed listings" button or tools like http://www.tera-peak.com , you can also find out exactly how many times the item sells and… exactly how much the item costs.
How many businesses out there can you find out all this while sitting on your favourite chair, at home, sipping on your favourite beverage!
The secret to eBay like all businesses is to develop a simple step by step methodology which makes money, then… just keep repeating over and over.
Whatever your methodology, just document it and follow it, so you get your profit "ratio".  Once you get your profit ratio, you can then tweak it to improve it.
To your success…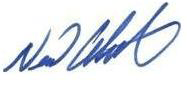 Neil Waterhouse
Author – Million Dollar eBay Business from Home – A Step by Step guide – https://www.neilwaterhouse.com
Which Items make eBay Sellers the most money on eBay? http://www.waterhouseresearch.com
This might also be interesting for you:
How to quickly & radically improve your eBay store sales
New shipping carrier for Australia
How much does a poker / slot machine make?
How to fast track your eBay Business
We are sorry that this post was not useful for you!
Let us improve this post!
Tell us how we can improve this post?