eBay Product Photography, These days professional photography is critical for ebay product images if you want to beat the competition for top place in the search results. However, the good news is, anybody can produce professional photos without spending a fortune.
To understand why professional photos are critical for maximum ebay sales you first need to be clear on how ebay's search engine (Cassini) works.
ebay's search engine looks at many attributes in a listing however it gives a lot of weight "priority" to listings which "out sell" the competition.
ebay recognises which listing buyers "prefer" to purchase and show these listings the most.
Example: If 10 suppliers are all selling the same widget, ebay tracks which seller gets the most sales compared to how many "impressions" they received.
This is called the "impression to sale" ratio.
Another way of thinking about this is picturing 10 Chinese restaurants all next door to each other.
Statistically one restaurant will get more patrons than the other 9.
ebay listings are the same, 1 listing will outsell the others and this is always due to specific attributes. Photos can be one of the attributes.
When a listing outsells the competition and ebay bumps it up the search results, we call this "hitting the jet stream" as the sales for the listing will suddenly take off.
There are many factors to get this to happen and professional photos are one attribute.
ebay classifies a "professional" photo to be a minimum of 1600 pixels on the longest side and must be deep etched (background removed) and no advertising in the photo, close cropped and image to be clear.
ebay will not promote any photos which do not meet this criteria.
You do not need to spend a fortune on equipment to get a professional result.
To get 1600 pixels, you only need a 2 megapixel camera, however you need a good quality camera.
As an example, we purchased a cheap no name brand 12 megapixel camera for my 8 year old daughter which is also waterproof however the quality of the photos is lousy. In fact generation 1 iphone cameras are significantly better and less than a quarter of the resolution.
It just goes to show camera resolution is not key.
My suggestion is always purchase a brand name camera. The cheapest Canon, Nikon, Pentax etc will more than do the job.
Next you need to learn 4 functions for the camera.
1. How to turn off the flash
2. How to adjust the exposure so the image is bright
3. How to adjust the white balance to match the colour of your lights
4. How to set the timer so you can take your hands off the camera when it shoots the image. This reduces blurring
5. Macro. This is important for taking close up photos.
You don't need to be a photography expert. When I started doing ebay I did 2 photography courses, however I only ever use the 5 functions above.
To get professional images you must keep the camera still, so you need a tripod or a bag of rice.
For the background, consider buying a background photography kit off ebay for less than $200 which contains a white backdrop, frame and a load of lights.
For deep etching, there are many great programs like Fotofuze, Bonanza, Photoshop etc. however if you are doing a lot of images, consider outsourcing them at less than 30 cents per image.
To your success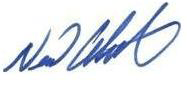 Neil Waterhouse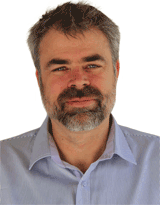 Neil Waterhouse is an eBay Multi-million dollar seller and the author of best seller: "Million Dollar eBay Business From Home – A Step By Step Guide".
As well Neil is the founder and host of the Sydney, Melbourne and Brisbane eBay Sellers Meetup Groups.  For more information, see https://www.neilwaterhouse.com
This might also be interesting for you:
Backup plan. How to backup your files for eBay, Amazon and your own website
We are sorry that this post was not useful for you!
Let us improve this post!
Tell us how we can improve this post?