Are you an ebay seller who drop ships all, or some of your inventory?
How do you manage stock? How do you manage returns?
Bottom line is I am in the midst of writing my next ebay book and would like to interview 2 drop shippers from the USA, Australia, UK and Canada for my next book.
Your name and details do not need to be disclosed in the book. This is up to you.
In return for your time I will offer a $100 credit towards any of my products.
To your success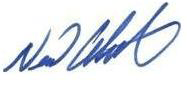 Neil Waterhouse
We are sorry that this post was not useful for you!
Let us improve this post!
Tell us how we can improve this post?