when to open an ebay store?
What is an ebay store?
Is an ebay store different to an ebay buying account?
Is an ebay buying account different to a seller account?
Do I need a different ebay account to sell for business?
Yikes relax.. there is only one type of ebay account.
These questions regularly come up, so let's explain exactly what the difference is.
First of all, when someone sets up a brand new ebay account they are able to buy and sell from the same account.  There is no such thing as an ebay seller account or an ebay buyer account.  One account does both, and the account can be setup for a personal user or business user.  The account can be in a personal name or a business name.
An ebay account holder can also change the name of an ebay account later on from say 'johnjane' to something more business-like.
Ok, so now we have that sorted out, what is an ebay store?  Is it different to an ebay account.
Yep, it is different and is something which anyone with an ebay account can add at any time; however, there are some criteria which has to be met.
In the words from ebay itself: "Opening an eBay Store is a little like creating your very own shopfront on eBay".
It allows a seller to list all their items in their own virtual "shop" within ebay.
Yep that's true, however the biggest reason we have chosen to have ebay stores for our ebay accounts is it is simply the cheapest way of listing all our items on ebay!
ebay stores start at $19.95 and allow a seller to list up to 200 items for free with only a "Final Value Fee" when the item sells.  Other ebay store packages are available too for the larger ebay sellers, including the "Anchor Store" where an unlimited amount of items can be listed for free.
As well as being able to list items for free with an ebay store,  there are also many other features and discounts including discounts on final value fees.
See http://sellercentre.ebay.com.au/ebay-for-business/about-store-packages for more information.
So, when should somebody open an ebay store?
If an ebay seller is brand new to ebay, opening a store should be put on hold until the 3 basic methodologies are learnt.  These being:
Learning how to continuously find products which have a proven history of making > $10 profit per sale after all expenses and which are selling at least > 10 times per month.
In an ebay business, like most businesses, each product is essentially an independent business in that it generates its own revenue / profit every week / month / year.  The difference between a small ebay business and a large one is simply the amount of these profit generating products it has.
This is not rocket science, it just a matter of learning the steps.
Creating an ebay listing template . So many new ebay sellers "have a go" with ebay but they do not get a nice looking template made with a logo etc.  This is like opening a Chinese restaurant without fitting it out to "see" if it makes money?Picture an empty commercial shop, ugly concrete floors and walls then throw in some cheap plastic tables from Bunnings.  You then open your restaurant for business to "see" if it makes money.  Of course no customers come in, as they prefer to eat at the nice looking Chinese restaurant up the road.The same holds true for ebay listings, to get maximum sales, we need to have nice looking listings which create the feeling of "trust".  The great thing with an online business like an ebay business is that getting a template professionally made costs a fraction of fitting out a shop / restaurant.  Whereas Chinese restaurants could cost $100,000 + to fit out, getting a professional template costs anywhere from $20 to $350.Once you have your template made, it is yours forever and you can use it to list 1 item or 1,000 + items.  You can also have your ebay store made to look like your listing template!
The third methodology which a professional ebay seller needs to learn is how to optimise their listings to get to the top of the ebay's search results.  Again this is not rocket science, it's just a matter of learning the steps and ticking them off for each listing.  There is no guessing involved.
Execution.  I am always being asked "what are some of the biggest mistakes new ebay sellers make and how do I avoid them"?
The biggest mistake new ebay sellers make is "exactly" the same mistake many people make in other businesses; they do not execute the strategy.
Every person potentially has many ideas in regards to making money, however unless they are executed, they will always be just that, an 'idea'. Once an idea / strategy is chosen, due diligence needs to be performed to prove it works and then it needs to be executed.  Remember the saying '20% inspiration, 80% perspiration.'
Building any business, whether it is an ebay business, or any other kind of business requires execution.
Execution doesn't mean just 'working in the business', the very critical part is to 'work on the business'.
The old saying "the definition of insanity is doing the same thing over and over and expecting a different result" very much holds true here.
Many business owners get caught up 'working IN their business' and find no time to 'work ON their business'.  This is a downhill spiral and must be stopped.  Any business which is not growing, is dying. It is critical every day to do at least 5 minutes 'working ON their business' so it is continually growing.
With an ebay business, this normally means either adding a new product or optimising an existing product.
To your success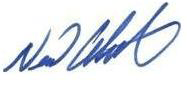 Neil Waterhouse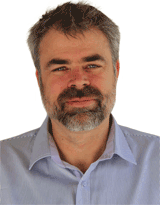 Neil Waterhouse is an eBay Multi-million dollar seller and the author of best seller: "Million Dollar eBay Business From Home – A Step By Step Guide".
As well Neil is the founder and host of the Sydney, Melbourne and Brisbane eBay Sellers Meetup Groups.  For more information, see https://www.neilwaterhouse.com
This might also be interesting for you:
How important ebay product photography is?
We are sorry that this post was not useful for you!
Let us improve this post!
Tell us how we can improve this post?