Most new eBay sellers hope and dream they can find a magical supplier down the road who will sell them their goods for substantially less than they are currently selling them for on eBay.  However… rarely does this ever happen.  If a seller does find this secret seller, we can only wish them good luck on finding another similar opportunity!
The secret to making high profits not just on eBay however all businesses and not having to work your tail off, is to  "working smarter and not harder".  That is, to buy items at the lowest possible price and make high profits as opposed to making skinny profits and needing to sell 10 times more of the same product to make the same profit. Buying direct from the source with no middlemen is one way to do this.
Here are 6 reasons eBay sellers should at least, "consider" importing items from suppliers in China.
First world countries simply do not produce anywhere near as many items as they used to.  With the high cost of labour in first world countries, we simply cannot compete with the low cost of labour in countries like China. We just need to look around to see how many items around us are made in China.

The market wants what the market wants.  If eBay buyers want Chinese items, our job as eBay sellers is to scratch their itch and supply what they want.

Finding products in China is so much easier than it ever has been with sites like Alibaba, Global sources, DHGate etc. My favourite is Alibaba, however everybody has their own favourite.  Alibaba is now bigger than Amazon and eBay put together!  If it is available in China, it's on Alibaba.

Security. Without sounding like an advertisement for Alibaba (no I have no shares in Alibaba – wish I did) Alibaba has gold ratings for their sellers, just like eBay has a feedback system for their sellers.  Chinese suppliers on Alibaba do a lot to keep their ratings just like eBay sellers have to.  If you only purchase from Alibaba Gold rated suppliers, you significantly reduce your risks.  "Touch wood", we have never lost a cent on a Chinese supplier ripping us off.

Variety – There are literally hundreds of thousands of items if not millions of items to choose from and you can do all your research from the comfort of your favourite chair. I have been to more fairs in China than I choose to remember.  However these days with sites like Alibaba,  I do not see any point in taking a week off to attend them.

Many people worry that eBay sellers in China can beat them on price and shipping and yes they can, however… only on small items which fit into a small or large "letter". Letters are cheap to post from China, however parcels are expensive to post.  The way to win this war is to import parcel size items via cheap sea freight. Yes it takes longer, however personally I prefer profit than to speed.  Sure DHL is lightening quick at getting parcels from China to most countries in 3 days, however DHL can cost 10 times as much as sea freight.

Middlemen.  If an eBay seller can make a profit buying from a middleman located in their country, they could potentially double their profits and more by importing direct from the supplier and chopping out the middleman.

Less competition.  Importing will not be everybody's cup of tea and there are always going to be many less importers than eBay sellers.  Less competition of course equals higher profits.
As mentioned, importing may not suit everyone, especially importing via sea. Like everything new and unknown, it can be daunting at first, new skills needs to be learnt, however the rewards can be well worth it.  The more skills required, the more people are scared off, so it can be a fertile playing field for those who persevere.
To your success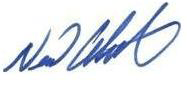 Neil Waterhouse
This might also be interesting for you:
What is the best eBay listing strategy?
eBay Selling Tips 3 – How Keywords are chosen makes a huge difference
How safe is it for eBay sellers to import from China?
We are sorry that this post was not useful for you!
Let us improve this post!
Tell us how we can improve this post?