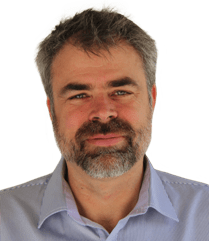 How safe is ebay for sellers? Sourcing items from China today is completely different to how we did it before the internet and with the internet it can be much safer if correct due-diligence is done. 20 years ago when I started importing, the best way I knew to find suppliers was to trawl through sourcing books, then jump on a plane to China where an agent / translator would pick you up from the airport. They would then drive you around expos and factories where you would be introduced to the suppliers.
Things have changed… a lot. Today in my view, the only reason to go to China is to eat chilli crab and have a drink with your "current" suppliers while taking a nice holiday. You can then write the whole trip off as a business expense. Did I mention you should take your partner to take notes? Wink.
Today we do all of our sourcing, due-diligence and asking questions online. My preferred sourcing site is Alibaba, however there are others, including DHGate, Global Sources and many more. Just choose one sourcing site and learn it well.
For myself, I am used to Alibaba, and Alibaba being bigger than eBay and Amazon combined, they have a LOT of products. Basically if it is not on Alibaba, it probably does not exist in China.
Risk
One of the major reasons I like Alibaba is their "Gold" membership status for suppliers. We only purchase from Alibaba Factory Audited Gold Suppliers who have had an independent "Onsite Check" of their licences, certificates, premises and business licence etc.
We have found Chinese suppliers will often move mountains in order not to lose their precious gold status.However the only way to reduce fraud when purchasing either locally or in China is to conduct proper due-diligence and with sites like Alibaba, this can now be done online.
Alibaba has over 11 million registered users and less than 0.05 percent of them have reported potentially fraudulent activity.
Alibaba even has a "Fair Play Fund" for those 0.05% who have been subject to fraudulent activity.
Escrow
Escrow can also be used to protect buyers and sellers. Escrow holds buyers' payments while orders are being processed. When both buyer and supplier have verified that the transaction is complete, then the money is released.
Inspection Service
Alibaba can provide inspectors to inspect goods before funds are paid over to a supplier.
Brand Names
We all know about the fake Rolex Watches, Gucci hand bags, etc., however the Chinese will copy anything. Our rule for importing from China is "If it has a brand name, don't even consider it!"We do make exceptions from time to time for branded items that are Chinese Brands. We also find "non" brand name items have much higher margins than brand names however that is another topic!
You can pretty much guarantee if it is from China and it has a brand name, it is a rip off. If you do import it and list it on eBay, you will very likely get the dreaded "TKO Notice" email saying the owner of the trademark has contacted eBay and dobbed you in for selling counterfeit items. These items which the owner of the trademark reported will be removed from eBay and you will need to prove they are not fakes…, good luck with that!
Communication with Suppliers
Once you have found a supplier of the item you are after, you can use Alibaba's Trade Manager to chat live with suppliers, or you can send them a message with all of your questions. Ask everything you can think of, even if it seems obvious. You want to make sure you are getting exactly what you expect. They even have a Trade Manager App which you can download onto your Windows, Mac or smart device i.e. your phone so you can liaise 24/7 no matter where you are.
Another great way to find a product is to "Post a Buying Request" and let suppliers come to you. It is not unusual for 10 or 20 suppliers to come to you with their quotes for the same item.
As with everything on eBay, research is the key,so do not enter into any transaction until you are more than happy the supplier is trustworthy and is a Factory Inspected Gold Member for a minimum of 1 year.
On the reverse side, there is also a massive opportunity for Australians to set up an account on Alibaba themselves and sell Australian products to China. The Chinese love Australian products. Remember the fiasco several months ago with the Chinese buying all our baby formula? They also love our Alpaca products, wool products, vitamins, leather products etc. They even purchased our leather company R.M Williams! I urge people not to underestimate this opportunity, with China's 1.3 Billion population, there is a HUGE demand for our products.
Neil Waterhouse is an eBay Multi-million dollar seller and the author of best seller "Million Dollar eBay Business From Home – A Step By Step Guide". Neil is also the founder and host of the Sydney, Melbourne and Brisbane eBay Sellers Meetup Groups. For more information, see: https://www.neilwaterhouse.com
This might also be interesting for you:
Shipping and fulfilment for a growing eBay business
How safe is it for eBay sellers to import from China?
How to market your own web store
We are sorry that this post was not useful for you!
Let us improve this post!
Tell us how we can improve this post?