Online sales only really started in 1995, when French-born Iranian computer programmer, Pierre Omidyar, started the website AuctionWeb, which was later re-named to eBay. 5 Years later in 2000 online sales started to really take off then in 2010 online sales caught up with traditional bricks and mortar offline sales.
That is only 10 years for online sales to catch up, and overtake traditional sales, from traditional bricks and mortar stores which have been around since the dawn of time. Every month, traditional retail businesses lose more and more market share as more and more people all over the planet purchase their goods over the Internet.
Today, people are using department stores as product showrooms to touch and feel products before they use the Internet to purchase the item online. Apps, like eBay's Red Laser app, XE "Red Laser app"  enable us to walk into a shop, scan the barcode of an item with our smartphone, and retrieve the cheapest place to buy the identical item. The bricks and mortar retailers have called this "Scan and Scram!"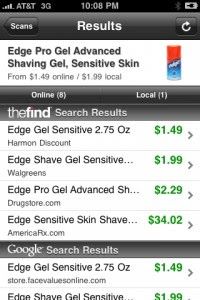 The reality is, it is just so much more convenient to order over the Internet, as you almost always find what you want in stock, AND it's usually cheaper, AND it gets delivered to your door!
One of the most fundamental forces changing how people purchase is the smartphone XE "smartphone" . eBay launched their iPhone application way back in 2009.  In its first year, it did more than $600 million in volume. eBay predicts that over 80% of eBay sales will be done in the future using this app. Today over 40% of all ebay sales are done with a smart device i.e phone or tablet.
More than 35 million people have downloaded eBay's iPhone app XE "iPhone app"  at the time of writing this — it is by far the largest m-commerce application in the world. (M-commerce, or mobile commerce, is the latest new Internet buzz word, meaning "customer purchasing an item from a smart phone"). Mobile devices like smartphones and tablets brings the internet to us seven days a week, 24 hours a day, on our time, at our convenience, where you want to be.
Surveys are now finding out how people shop. People standing in a line at Starbucks can start browsing on eBay.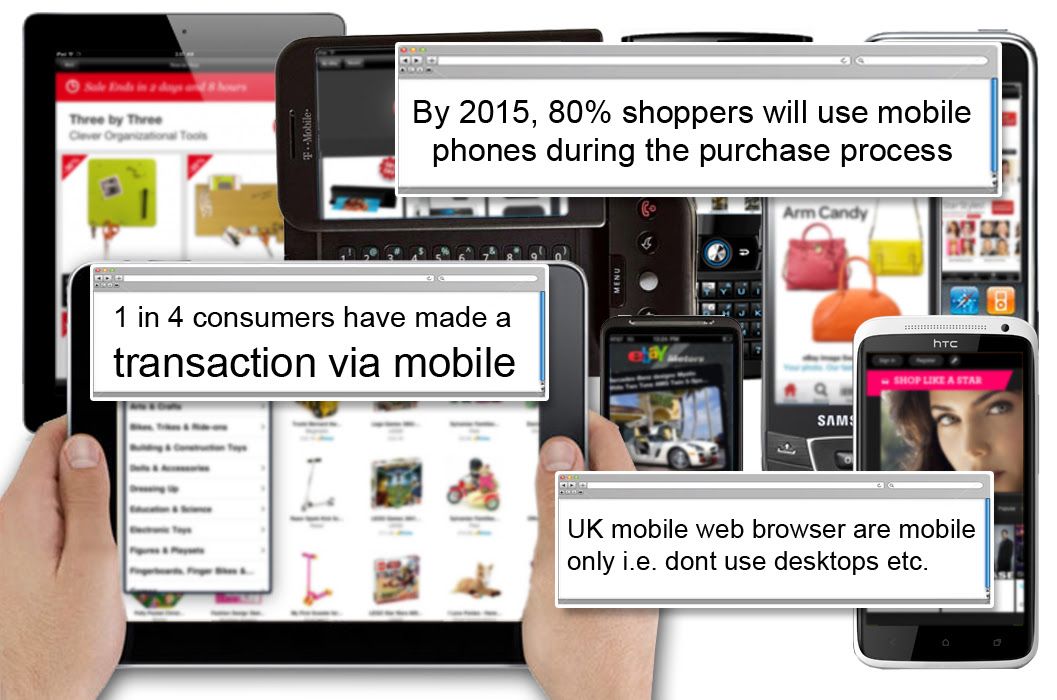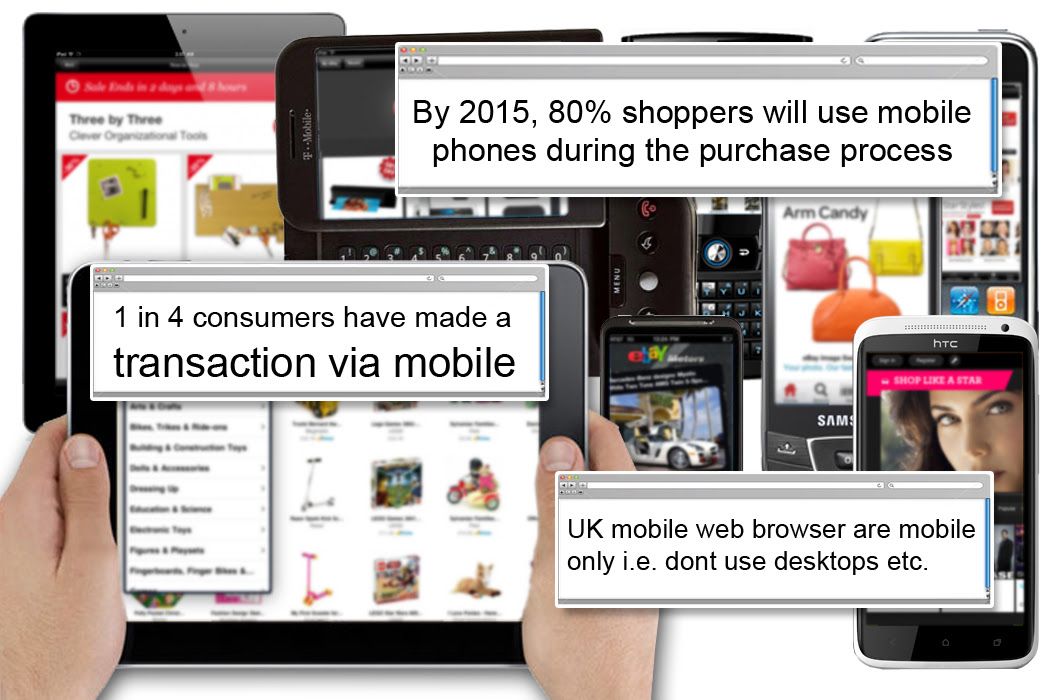 They see something they want, and they buy it, right then and there. Surveys even show that people buy while on the toilet!
The great thing is the eBay app is free. Thank you eBay!
To your success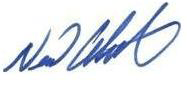 Neil Waterhouse
Author – Million Dollar eBay Business from Home – A Step by Step guide – https://www.neilwaterhouse.com
Which Items make eBay Sellers the most money on eBay? http://www.waterhouseresearch.com
eBay Multi Million Dollar Seller
eBay PrivateCoaching – https://neilwaterhouse.com/home/ebay-coaching/
This might also be interesting for you:
Should eBay Sellers Open an Independent Web store?
What is the best eBay listing strategy?
eBay Selling Tips 3 – How Keywords are chosen makes a huge difference
How safe is it for eBay sellers to import from China?
We are sorry that this post was not useful for you!
Let us improve this post!
Tell us how we can improve this post?