Lets face it, building a website is an absolute waste of time if it is not marketed. Unless some sort of marketing strategy is implemented, the website becomes the proverbial needle in the haystack with little or no traffic. The good news is, there are some very affordable strategies we can use to market our websites. Is it worth it? Yes it is.
We have over doubled our sales by opening independent websites for each ebay store we own. Today 56% of our revenue comes from our independent websites.
Strategy 1. The most important part of marketing your website is tracking what works and what doesn't so you can spend more time and money on what works and less on the rest. The most popular way to do this is to setup a free Google Analytics account and then setup the "goals".
Strategy 2. SEO (Search engine optimisation). Learn the top 10 best SEO techniques to optimise all of your listings on your website.
Strategy 3. If you sell on ebay now, put a discount voucher in each parcel you post which promotes your independent website.
Strategy 4. Create your own database by copying all of the emails from previous sales and paste them into a program like Constant Contact. Then email your database weekly with any specials. Today email is still free. We have sold many containers of goods this way before the containers were even unpacked. Make sure you use an email program which does not ask for a second opt in, otherwise you will have lost 70% of your database.
Strategy 5. ebay Commerce Network. PPC (Pay per click) advertising is still quite cheap with ebay's PPC program.
Strategy 6. Google Adwords PPC. More expensive than ebay's PPC program, however it can generate a lot of traffic. Be careful, as the cost per click can be prohibitive for some items. Know when to cut your losses on a product which is racking up the Adwords bill for buying clicks which do not convert and also when to open the throttle for products which make more profit than the cost of buying the clicks.
Strategy 7. Facebook PPC – Same as Adwords, it works well but not for all products
Strategy 8. Social media. We have so far only had very limited success from social media. For us it has taken a ton of time and produced very limited results.
To your success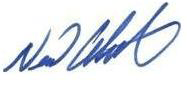 Neil Waterhouse
This might also be interesting for you:
We are sorry that this post was not useful for you!
Let us improve this post!
Tell us how we can improve this post?