How To Sell On eBay? In my opinion the second most important aspect to selling on eBay after product selection is the status of a seller's eBay account, as the status of sellers eBay account affects how often your listings are shown to potential buyers. i.e. How many feedbacks the seller has, feedback score out of 100%, age of account, number of defects recorded etc.
The good news for new eBay sellers learning how to sell on eBay with a low amount of feedbacks or even zero feedbacks is eBay's search algorithm (Cassini). This gives all eBay sellers a fair go, including brand new eBay sellers and does not just give the biggest sellers all of the traffic.
Another bit of good news for new eBay sellers is eBay allows sellers to have multiple eBay accounts. So, if you mess up and collect too many negative feedbacks on one account, you can quickly switch over to another eBay account which has better feedback. After 12 months all the negative feedback will automatically fall off the original account and then you can use it again should you wish.
I highly recommend to every eBay seller to always have a spare eBay account that they ONLY use for purchasing. This way they will always have a spare eBay account which has a 100% feedback rating as every time they purchase something, then can get more 100% rated feedbacks. (Sellers can only leave buyers positive feedback).
Sellers do not need to go and purchase items on this account that they would not normally be purchasing. They just need to learn to purchase the items they would normally purchase for example from their local shopping mall, and instead purchase them from eBay. Chances are they will be cheaper anyway and they will get delivered to their door too saving them time and petrol!
They can also encourage their partners to do the same which makes the feedback on their spare eBay account rise up even quicker.
This leads us to how many feedbacks does a seller need? There is no definitive answer, however 20 – 50 is a good place to start and this is not hard to do. Feedbacks can be received from either purchasing items like mentioned above, or from selling items.
If you do receive a negative feedback, this is not the end of the world, this happens to us all. Very often a quick call to the customer can resolve the issue and they will often agree to remove the negative feedback.
Same with defects, these can often be removed via a quick call to eBay customer service.
The thing to remember is, if you look after your customers, most will look after you and reward you with good feedback.
Stay tuned for the third most important aspect of how to sell on eBay.
To your success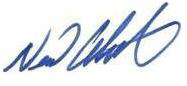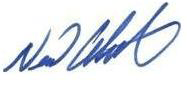 Neil Waterhouse
This might also be interesting for you:
eBay Selling Tips 3 – How Keywords are chosen makes a huge difference
How to market your own web store
We are sorry that this post was not useful for you!
Let us improve this post!
Tell us how we can improve this post?