Ecommerce hits another all time record at 1.3 Trillion Dollars in sales worldwide and it continues to grow month by month. Last week I was on a radio interview on WIP-FM and the host asked me if I see ecommerce slowing down? I have been asked this a fair amount so I thought I might write this quick blog post as to why I feel ecommerce is only going to continue to grow, and to grow even faster.
Ecommerce hits Trillion Dollars and Growing 1.     Convenience from Smart devices i.e Smart phones and Pads. Pretty much everybody has a mobile phone and within 2 years pretty much everybody will have a smart phone.  With a smart device we can order virtually anything we want at any time of the day and anywhere we get phone / internet reception.  We could be lazing on the sofa at 9pm at night or standing in a queue at your favourite coffee shop, at work, on the train, it does not matter, we can still surf eBay or websites and buy right then and there.
2.    Product range: Virtually everything except food and pharmaceuticals is available on eBay and normally cheaper than a traditional bricks and mortar store.
3.    Convenience: Items purchased on eBay are normally delivered to your front door.
And for today's example, today I need to purchase a 1.8mm drill bit for my workshop.  Let's look at my options.
1.    I drive to the local hardware in the hope they might have this size in stock
2.     I call them first however last time I called I was placed on hold for ages then passed around to several people who did not seem to know anything about hardware?
3.    I reach into my pocket and pull out my smartphone and check eBay. Yep, sure enough $2.99 for five 1.8mm drill bits with free postage delivered to the front door! I'm sure it would cost that much in fuel to start the car never mind drive to the mall!
My question now is why would anyone go to the mall?  Even clothing is getting easier to buy on eBay with eBay sellers offering free postage if it doesn't fit.  Yes this model is profitable to eBay sellers due to the huge margins and high volume of fashion.
Sure, there will be times when we just have to have an item right now so a trip to the mall is necessary.
Here is one last scary thought for owners of shops. Christmas is a time many shop holders hold out for to put some cash back into their coffers however… lets look at the thought patterns many people will use now for this Christmas…
Hmmm… should I drive to the mall with everybody else, try to find a parking spot, stand in long queues, be tortured by my kids playing up in the busy shopping centre,  hope I can find what I want or… stay home, make a relaxing cup of tea and buy from the comfort of my sofa using my Ipad?? If I stay home I also will get a bigger product range AND save money as the items will normally be cheaper.  Not to mention the money saved on fuel and time saved as well.
This is the conundrum we were faced with last Christmas and yep, we purchased all of our Christmas presents through eBay.  Even the year prior to that, my wife Nicole boasted to everyone that she only went to the shopping centre once to buy a Christmas present. And this was because our daughter had requested 'pink' playdough, and they were sold out on the net!
Let me know your thoughts.
Best regards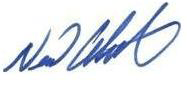 Neil Waterhouse
Author – Million Dollar eBay Business from Home – A Step by Step guide – https://www.neilwaterhouse.com
Which Items make eBay Sellers the most money on eBay? http://www.waterhouseresearch.com
This might also be interesting for you:
High profit margins are the 'secret sauce'
Is html code bad for your eBay listings?
Ecommerce hits 1.3 Trillion Dollars and Growing
Should I sell big items or small items on eBay?
eBay Versus Purchasing a brighton small businesses
80/20 Economics: Make More From Every Customer
We are sorry that this post was not useful for you!
Let us improve this post!
Tell us how we can improve this post?