How to start an ebay business step by step. The first thing to decide is if you are looking at creating a hobby eBay business or a professional eBay business.
The difference between a hobby eBay business and a professional eBay business is a professional business makes greater than the award wage.
There is nothing wrong with starting a part-time hobby eBay business, in fact most professional eBay businesses started off from very humble beginnings. Often from buying and selling used items and then one day realising they were making money and all they needed to do was scale up what they were already doing.
There are many methodologies for eBay businesses, from selling used items to importing new items and several other methodologies in between. I'll go through the popular ones here now.
When looking at how to start an eBay business, it is best to choose just one methodology for now and get good at it, then later on you can add more methodologies if you wish.
The best way for a eBay beginner to start an eBay business is to start selling some used items you have lying around the house collecting dust. This gives you terrific experience with the whole process. Most multi million dollar eBay sellers including my wife and I started this way.
Right now, start changing your buying habits from purchasing items at your local shopping centre, and instead consider purchasing them through eBay. Often they will be cheaper and they'll be delivered to your door!
I'm not saying to purchase items that you were not going to purchase anyway, just purchase items that you normally consume and need on a regular basis. Some examples of things would be stationery and packing supplies for your business. Personal items can be anything from toiletries and automotive parts and accessories through to pet supplies.
Again this gives you great experience in how eBay works and in the process you get more feedback on your eBay account. Which is critically important to build "trust".
The next step of how to start an eBay business is to work out what you are going to sell. Every business on the planet makes money from selling either a product or a service and eBay is no different, with eBay you sell products.
With eBay you can sell either new or used products. However today, eBay is a different marketplace to what it was 10 years ago. Over 85% of all items sold on eBay today are new items.
The different popular methodologies include the following:
● Sourcing goods for free from places like Council cleanups etc and then
selling them on eBay
● Purchasing used items from garage sales, thrift shops, estate sales etc

● Drop shipping, that is selling items without first purchasing them. Great
for cash flow as no cash is required, however extremely high-risk if not
done correctly.

● Purchasing poorly listed items on eBay and then reselling them on eBay

● Purchasing items locally and then reselling them on eBay

● Or my favourite methodology, purchasing items from China online and
then selling them on eBay. This no longer requires trips to China
Personally I now prefer to sell new items as you can photograph them once and sell them over and over again.
To be a successful professional seller on eBay, you need to be willing to do the following:
1. Prove an item makes money before you acquire it. This is very easy to do with the tools available today i.e: http://www.tera-peak.com
2. If you want to import from China, you really need a minimum of $500, this could be easily generated from first selling used items.
3. You will need a decent camera, a good brand name camera these days normally costs no more than $100.
4. You will also need to get a professional looking eBay listing template created however this can be outsourced using $3 per hour overseas staff and can cost from as little as $20. Many eBay sellers do not use a professional looking template. However if your goal is to run a professional eBay business which beats the competition, you need to get it right from the beginning.
Just like you would not open a restaurant without first fitting it out to make it look nice, you also need to make your eBay listings look professional as this generates trust which in turn converts more sales.
One of the great aspects of running an eBay business is that there are so many tools you can use to automate the business. In addition you can use cheap overseas staff to do most of the repetitive work like answering emails and product research.
You can also use a local third-party logistics company to not only hold your items, they will also pick and pack it for you. Again this is all about automation so you can focus on building your eBay business instead of working in it.
Bottom line, an eBay business is just a collection of products. When you start out you might just have one new product which sells say 15 times a month. To increase your sales and profits, you simply just need to add more 'proven' products.
Of course there are the growing pains… Having said that, the path of starting an eBay business has well and truly been beaten before you and there is an answer for every question.
To your success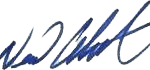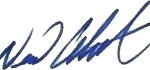 Neil Waterhouse
We are sorry that this post was not useful for you!
Let us improve this post!
Tell us how we can improve this post?