eBay mobile phone app to quickly and easily list/sell an item. There's this little thing called an eBay app . . . and it's free! It is such a no brainer to use, it is a gob-smackingly simple . . . 
eBay mobile phone app
Well, this is inspired by my wife really . . . I have to be honest ; I was a complete newbie to uploading an ad onto eBay using my iPhone . . . Using the eBay app is something I did regularly, to monitor sales, respond to best offers, etc . . . however, I didn't use it to list items. It was my wife who got me hooked. I was watching her zoom around the house taking photos of everything we wanted to ditch before we moved house. My wife Nicole listed everything from her old pregnancy yoga DVD's (no longer needed, thank God . . . ) to excess office chairs, computers and shelving from selling one of our eBay businesses. We listed items as larger and cumbersome as a 7-seater couch in literally minutes! Well . . . she did. 
If you are one of those people who are daunted at the thought of sitting at your computer and hammering out the ad copy for your eBay listing, and uploading all the photos, well be daunted no longer.  I myself used to procrastinate big time when it came to listing an ad and doing the photos for something that I wanted to sell as a one off item on eBay.
Using the eBay app is so damn simple that it really takes the hesitation off and you just dive right in…  Here's how it goes…
Install your eBay app on your iPhone . . . Remember, it's FREE!

Go to to the SELL button on the bottom 2nd from the right selection of the menu buttons.
It will then say "Start here Tell us what you are selling"
Then your type in a description of what you are selling . . .
E.g. '6 seater wooden dining set' 
*remember to use up all your maximum allowable 80 characters if you can . . . for instance, the word 'table' would be useful, as would 'chairs' and maybe the word 'wood' on its own . . . so your revised heading may look more like this 'Six Seater Solid Wood Wooden Dining Table with six chairs'
Now you can add photos, here's where some of the magic comes in . . . the camera on iPhones are so phenomenal these days that they take more than adequate photographs of your items, whether it be a car you are selling or something that needs a good macro shot (i.e. close up). The delight of using the eBay app to upload your listing is that you can take your photos ahead of time and then do your listing while you are waiting for the train, waiting in line at the bank, for your flight or anywhere you are wasting time.  My favourite spot is lying prostrate on the couch . . . Simply go to "photo library" to use photos you have taken previously.  Or, click on 'Camera' and take them then and there!  Press DONE when you are finished, you are allowed to add up to 12 photos.          *Tip, go for the maximum number of photos if you can, many lazy eBayers really fall on their face when it comes to taking good, clear images that will readily sell their item . . . don't opt out in this area, it is critical to making a good sale.
Then select your CATEGORY, click on the suggested list which is the most appropriate and press DONE

 

Next you need to specify the condition..  Brand New, Used . . etc . . . and press DONE.

 

Now comes your description . . . As with the photos, don't slack off with this area, your photos and your description are key to creating an awesome eBay listing, even for a dining table and chairs.  Most important, don't forget, the more information you provide in your description, the less email queries you get asking you daft questions…  So be sure to include dimensions, colour, material, brand names, etc..  AND location of your item if it is pick up only.  Hardly any questions, except for the token "will you consider doing a buy it now?" is a sign of a well scripted listing with good copy.  If it is applicable you can also fill in the Item specifics, ie; brand, colour and material… however only if the item you are selling is suited to this.  Click DONE like a dogs dinner and you are on to the next section of Format and Price.

 

You can choose an Auction Start Price which is what I personally favour, start at the bottom with $0.99 and then let the Universe take over!  Or you can do a Buy It now Price if it is an expensive item like a wedding ring.  Next you choose the Duration, I always choose 10 days to give myself the longest amount of exposure time as possible.  However you can also choose 1, 3, 5 or 7 days.  Then you can Schedule your item, now here is a super hot tip which I have included in my book "Million Dollar eBay Business from Home – A step by step guide".  I have split tested this a zillion times, and the best way to sell something is to schedule the ad to start on Thursday Night and run it for 10 days so it will end the following Sunday night.  Timing is everything with an eBay listing and this is the sweet spot.  This is when most people are home, not out having dinner, busy watching a big football game or away for the weekend.  Of course choose a time which is sensible as well.  I usually go for anything around 8.30pm.  You want to make sure that people have had time to get home from work or a day out, maybe have dinner, to get their children into bed…    Once you have chosen your date and time you press SET.  Then you can click DONE and you are off to the next step.

 

Now it is time to do the postage section.  First it will open up with Destination and you press the Select button and it will then open up with Domestic and then International underneath that.  Of course if it is pick-up only then you simply click on Domestic.  Then you will be able to choose shipment type – you can send Flat, calculated or local pickup.  If it is something small and you are shipping it only within your own country then you may want to use the Flat – same cost to all buyers option, like sending a CD, DVD, jewellery or something small where your postal system uses a flat rate to send to all states/provinces etc..  The second option of Calculated is the most commonly used, and this is where you can start to select from a myriad of choices.  Like with tracking number and signature, or in prepaid satchels, or even express post.  However don't get bogged down by all these choices, you can simply select 'Australia Post regular Parcel' (or whatever is relevant in your own country) Then you select package type, and simply enter in the weight, and then the dimensions.  You do have to do this little bit of extra leg work when posting something, and by all means it will be faster to load up a listing for something that is pick up only.  However by doing this bit of leg work ahead of time, eBay will use its own postage calculator, so that when someone is interested in bidding on your item, they do not have to ask you for a quote on postage.  It really is a BIG time saver.  In addition, you will be relieved when it comes time to send your item after the auction has finished and you already have a ready to go packed up item for super fast dispatch.  If you want to add international, you simply select your countries, or you can select Worldwide, then pretty much follow the same process.
Now we are ready for the last step of Preferences, once you press it you will see Payment, Item Location (being your own),  Handling time – whereby you can choose a range of days, and Returns, you can either turn it ON to accept returns or turn it OFF, if you do not accept returns.  For personal items I do not accept returns, of course within my businesses this is a different matter.  What you are concerned with here is the Payment,  select this and you will see a range of choices such as; PayPal, Bank Deposit, Personal Cheque, COD, Pay on Pickup, Paymate and Merchant Credit Card.  For selling something of a personal nature I only ever concern myself with PayPal, Bank Deposit and Pay on Pickup if it was a big item that was being collected.  When you are finished simply select DONE and then press the CONTINUE button.
Now you are ready to publish your listing or to preview it and do any edits that you think may be necessary…  Too easy!!
Now, my description may seem lengthy, however when you are actually doing it, you will fly through it.   Let's look at the technology we are using here, it is an iphone after all, my 3 year old can navigate around it like nobodies business.  You don't need any instructions; I have just done that for those who really have not had any experience in listing on eBay.  The unknown can seem daunting at times, but now you know that it's not!
Happy 'Turbo' Listing with your iPhone…. seriously, you will never look back.
Warm Regards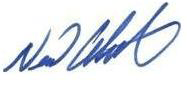 Neil Waterhouse
About the author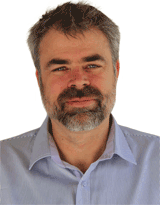 Neil Waterhouse is the author of "Million Dollar eBay Business from Home – A Step By Step Guide" and an eBay Multi-Million Dollar Seller.
In 2009 Neil was recognized by eBay and asked to speak on the Top Seller Panel. Through Neil's seminars, books, articles and consulting, Neil has helped over 100,000 people grow their eBay businesses. Neil is the CEO of Waterhouse Research, a research company which finds which products on eBay are making eBay sellers over 100% profit as well as providing a list of the top 100 product suppliers. For more information,  see http://www.waterhouseresearch.com
For more information on Neil Waterhouse,  see https://www.neilwaterhouse.com
This might also be interesting for you:
How to leverage eBay to make thousands of dollars more…
Why an ebay product suppliers is Like a Rock Band
How to spend 5 minutes to get Tons more Buyers
Using eBay's iPhone app to quickly and easily list/sell an item . . .
How to spend 5 minutes to get Tons more Buyers
We are sorry that this post was not useful for you!
Let us improve this post!
Tell us how we can improve this post?