Get info about the cheapest shipping from China. How to get Cheapest Shipping from China? One way to radically improve profits on eBay is to slash import costs from China, however for small sellers, until now this has been very challenging.
Most small eBay sellers are forced to use expensive couriers like DHL and Fedex which are very fast but very expensive and eat into a huge chunk of the profits.
The cheapest method to import goods from China is via sea in a full container (FCL). However the obvious problem for a small eBay seller is they do not have enough stock to fill the whole container to make it financially viable. For this problem, I have been working on a solution of having other eBay sellers share containers.
The way this works is each member sends their goods to the freight forwarders warehouse in China where all the goods are then packed into the same container.
The first test of this strategy was with some of the members of the Sydney eBay & Ecommerce Sellers Meetup Group which I run monthly and on the first test they managed to fill a 40 foot container! And I must say a big "Thank you!" to Robb Leroux who offered to be the coordinator for the Sydney import group.
Each group has a coordinator i.e. Sydney coordinator, London Coordinator, New York Coordinator etc.
On the 1st shipment, the cost came in around $150 per cubic metre (or part thereof) which compared to couriers, is dirt cheap.
Although these groups are zero profit with all the costs being split between all importers, I feel the coordinator of each group should be paid $50 per supplier for their efforts. Time is money after all and they are investing a lot of their precious time in order to extend this unique opportunity.
If you would like to be a coordinator for your location where there is not already a coordinator, please let me know.
Please note this container share is a zero profit work in progress and any feedback / help is much appreciated.
For more information, please see https://www.neilwaterhouse.com/china
To your success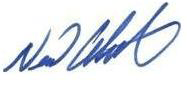 Neil Waterhouse
eBay Multi-Million Dollar Seller
Author – Best Seller "Million Dollar eBay Business from Home – A Step by Step guide"
eBay Trainer, Author, eBay Invited Speaker
Founder and host – Sydney eBay and Ecommerce Sellers Meetup Group http://www.meetup.com/Sydney-eBay-And-Ecommerce-Meetup-Group/
Founder and host – Melbourne eBay and Ecommerce Sellers Meetup Group http://www.meetup.com/The-Melbourne-eBay-Sellers-Meetup-Group/
LinkedIn 50,000 connections – http://www.linkedin.com/in/neilwaterhouse1
Which Products on eBay Make Over 100 Percent Profit – http://www.waterhouseresearch.com
How To Make Money On eBay – https://www.neilwaterhouse.com
eBay Marketing Professionals – http://www.emp-group.info
Over 460,000 people make a full time living from eBay and you can too.
This might also be interesting for you:
How Average Can Be Exceptional – eBay Interview
Online Sales Overtake Traditional Store Sales
What is the best eBay listing strategy?
We are sorry that this post was not useful for you!
Let us improve this post!
Tell us how we can improve this post?