FOB Price Meaning "Free On Board" and means all shipping fees are paid to the destination by the supplier. We need to what is FOB Price Meaning. The "destination" needs to be confirmed as this can be a grey issue with suppliers and must be clarified.
For us, we import all our stock from China and our local sea port is Sydney Australia. So we always make sure FOB means all shipping paid by the supplier from China to Sydney.
Without this clarification, some suppliers may only cost the shipping to the "departure" shipping port in China and not the "arrival" port.
Here is an example:
Supplier quotes $1000 FOB Price to Sydney for 100 widgets.
This means for $1000 the supplier supplies the 100 widgets and pays for the shipping to the Sydney port.
Note: FOB only includes the cost of shipping to the local port i.e Sydney.
It does not include the "local fees" after the item arrives at the port i.e
Unloading fees from the ship (where applicable)

Unpacking fees (where applicable)

Customs fees (where applicable)

Duty and taxes (when applicable)

Quarantine fees (where applicable)

Transport from the port to your premises (where applicable)
The only way to get an exact cost for these "local" fees is to contact a local "Freight forwarder". To find one, just Google "freight forwarder".
Let's look at some other options to ship items from China.
The quickest and simplest method to get items from China is via
courier like DHL and FedEx, however this is also by far the most
expensive strategy and will often eat up most of your profits.
The next fastest is EMS airmail however again this is expensive. EMS is an international airmail service, and stands for 'express mail service'.
Note: If each box is "posted" via EMS and is no larger than a tea
chest i.e normal removalist size box, and with an invoice saying it
cost less than $1,000, it will normally arrive at your front door with
no other charges. i.e no GST, customs, forwarder etc and usually no SAC Declaration form. 'SAC' stands for 'self-assessed clearance'.
If you have multiple boxes, consider asking them to be shipped on
different days.
We only use sea freight and never air freight, as we prefer profit over speed.
The best strategy for sea is via a full container (FCL) however until
you are at that stage LCL FOB is the next best option. LCL stands for 'less-than container load'. That is, ask the supplier for a FOB price, and they will ship it for you.
When importing by sea, try to import goods from multiple suppliers at the same time. This allows the local charges to be divided up between all the items.
A popular way to save money when importing by sea is to "share" a container.
A 20 foot shipping container costs approx $3,000 to have it shipped from China. This includes all costs in China and locally.
A 20 foot container holds approx 27 cubic meters so cost to ship 1 cubic metre is approx $111 i.e. $3,000 / 27 CBM
Very often importers have some space left in a container, which they will sell. To find these opportunities, call up your local freight forwarders and ask them if any of their customers has some space they would sell.
To find freight forwarders in your area, Google "freight forwarders" in Google Maps
Another great way to "Share" a container is to email local ebay meetup groups in your area and ask other ebay sellers if they have any spare room in their containers.
I would like to build up a list of email addresses of ebay groups around the world for this reason. If you have any email addresses for other meetup groups, please forward them to me so I can record them. Here are the email addresses for the Sydney, Melbourne and Brisbane ebay meetup groups.
Sydney-eBay-And-Ecommerce-Meetup-Group-list@meetup.com
The-Melbourne-eBay-Sellers-Meetup-Group-list@meetup.com
The-Brisbane-eBay-Sellers-Meetup-Group-list@meetup.com
To your success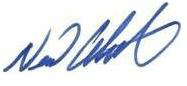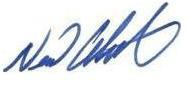 Neil Waterhouse
This might also be interesting for you:
How to make a living selling on ebay
We are sorry that this post was not useful for you!
Let us improve this post!
Tell us how we can improve this post?