Best Top selling items on ebay Australia
Transcribe of "Best Top Selling Items on eBay Australia"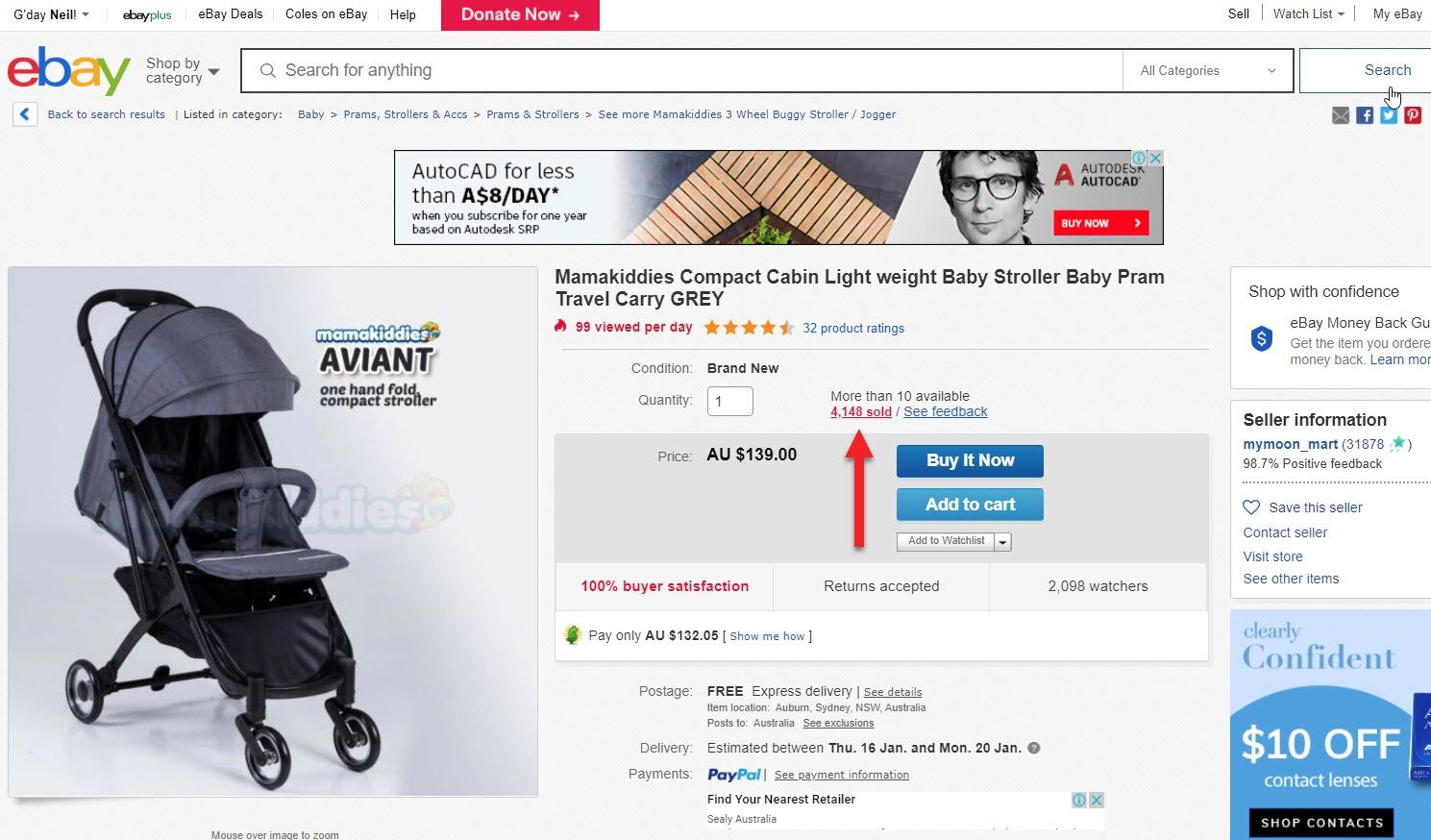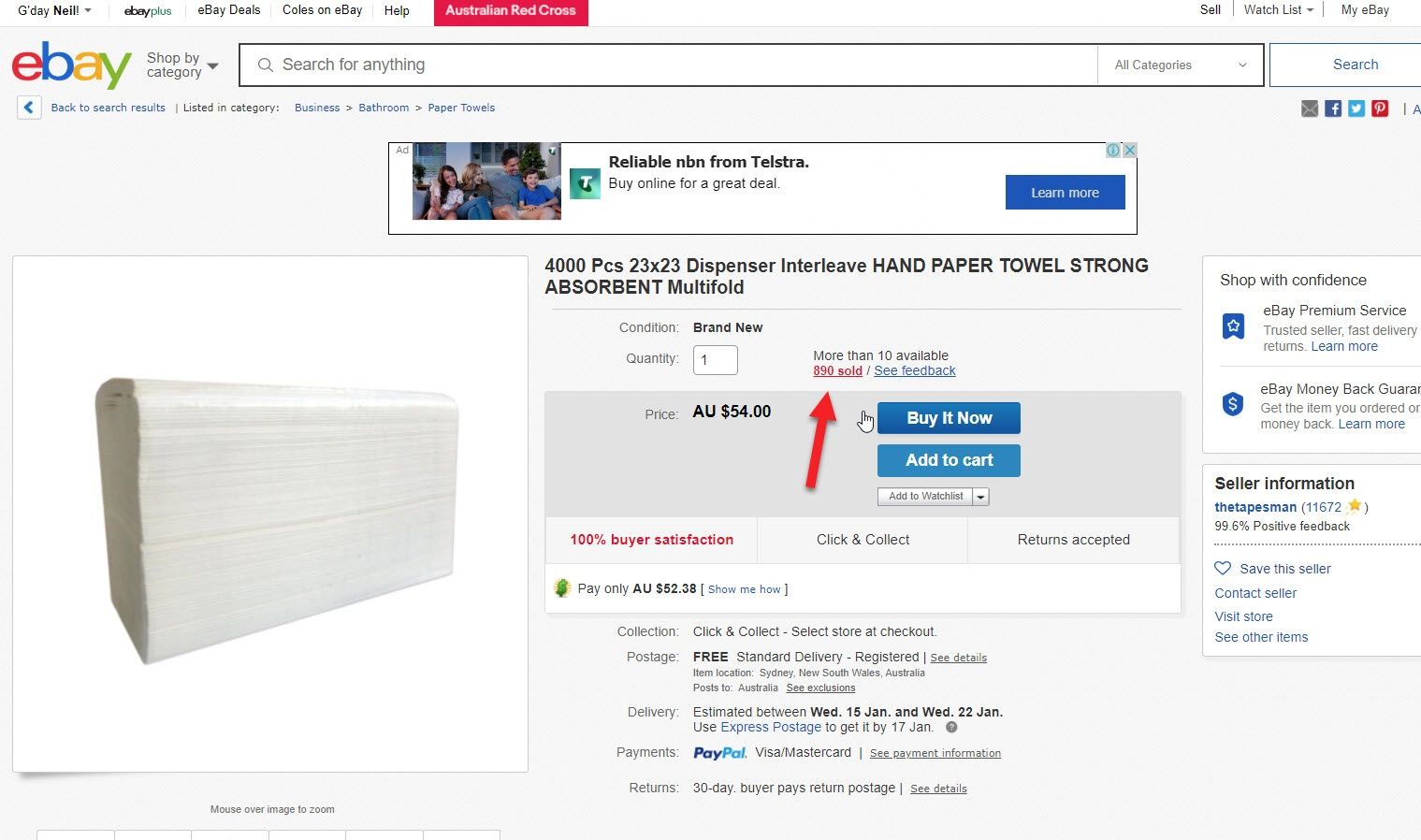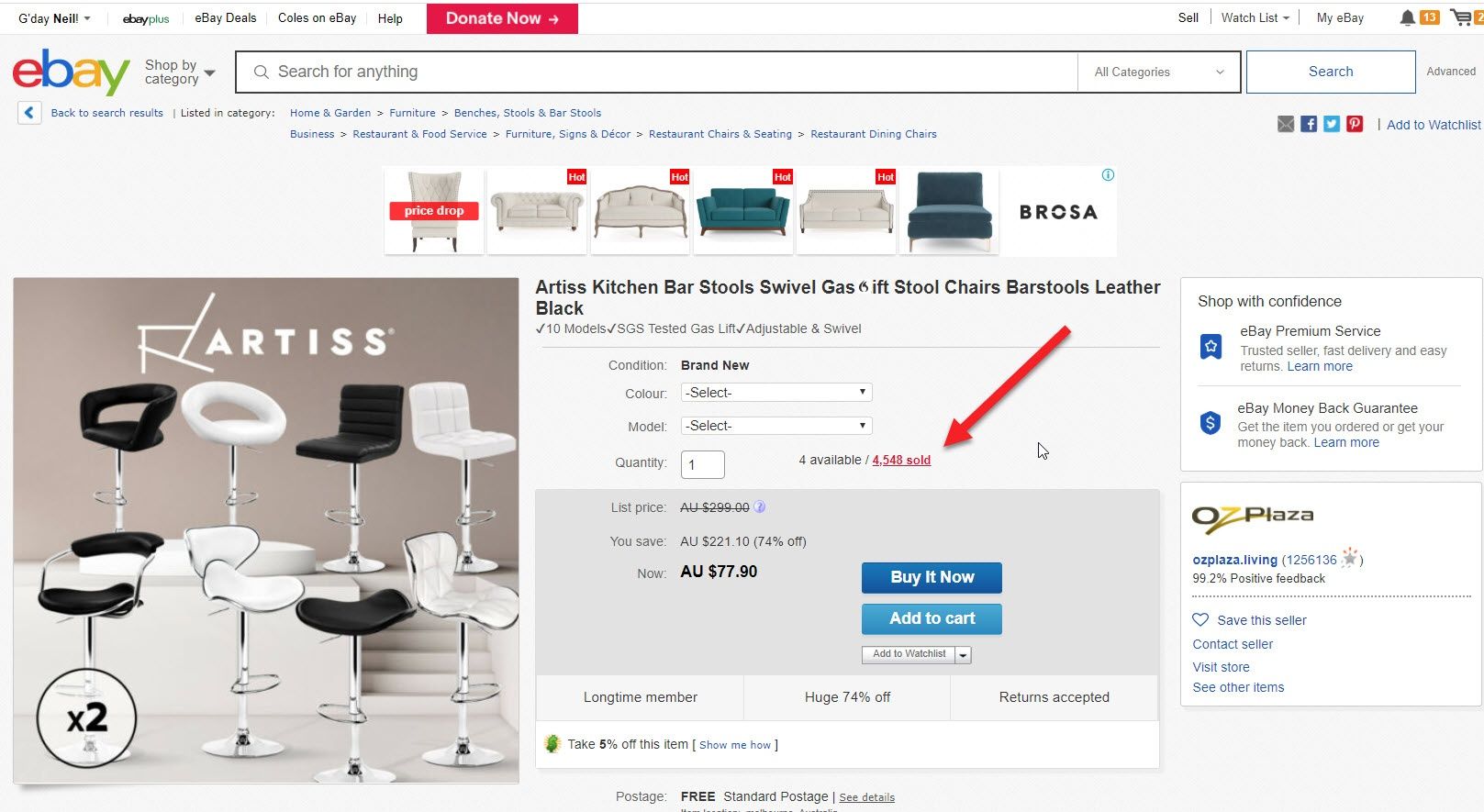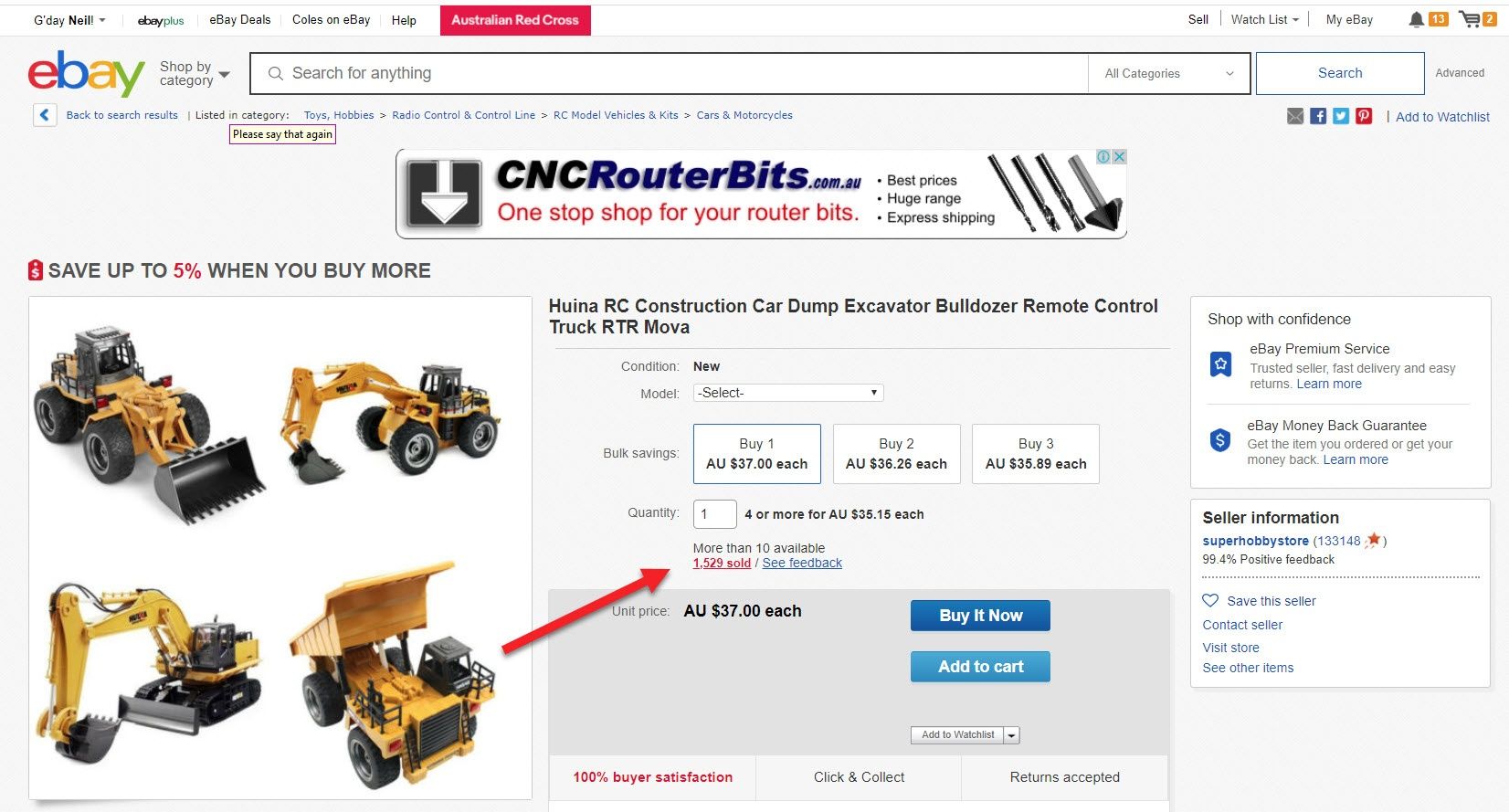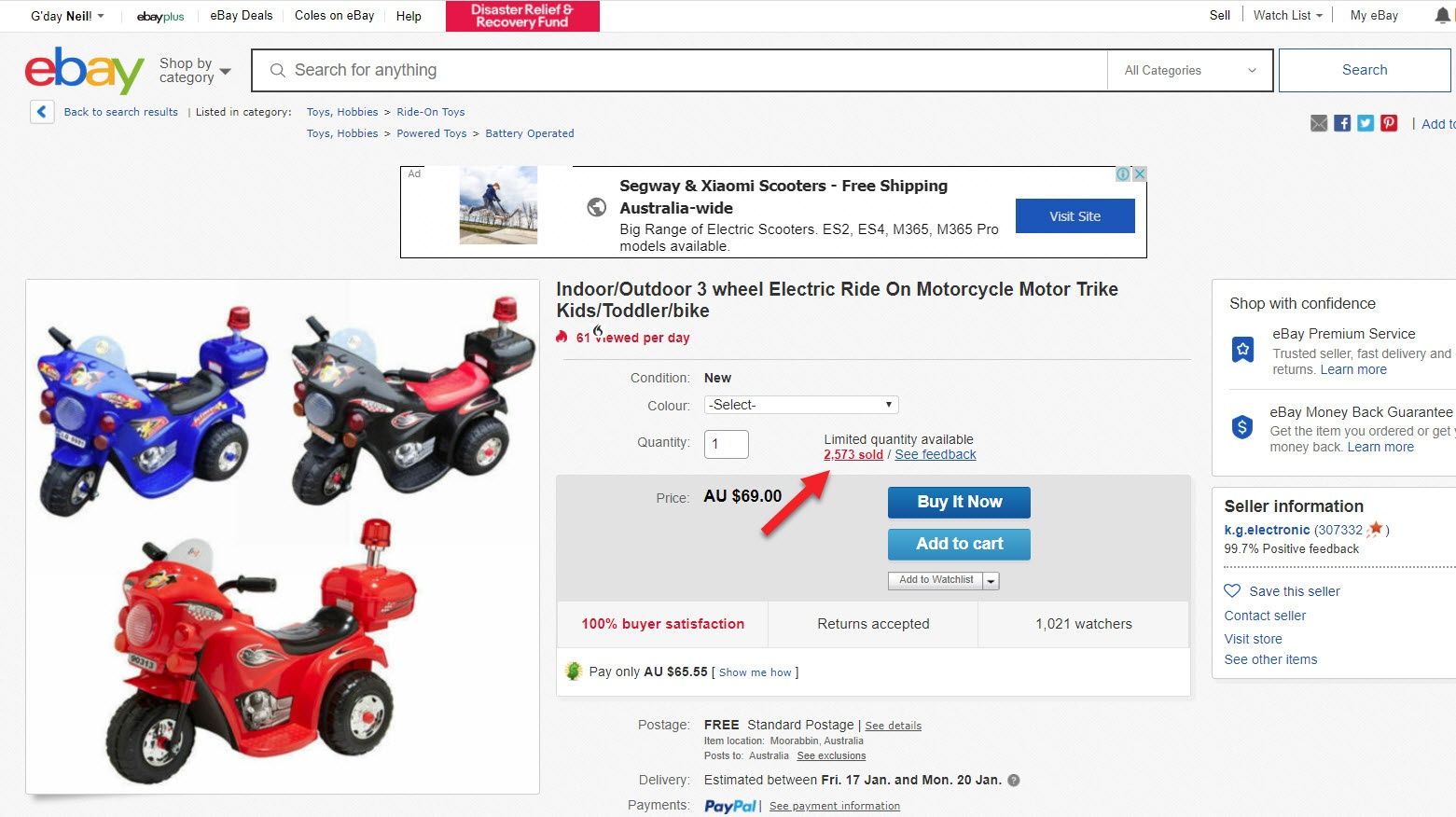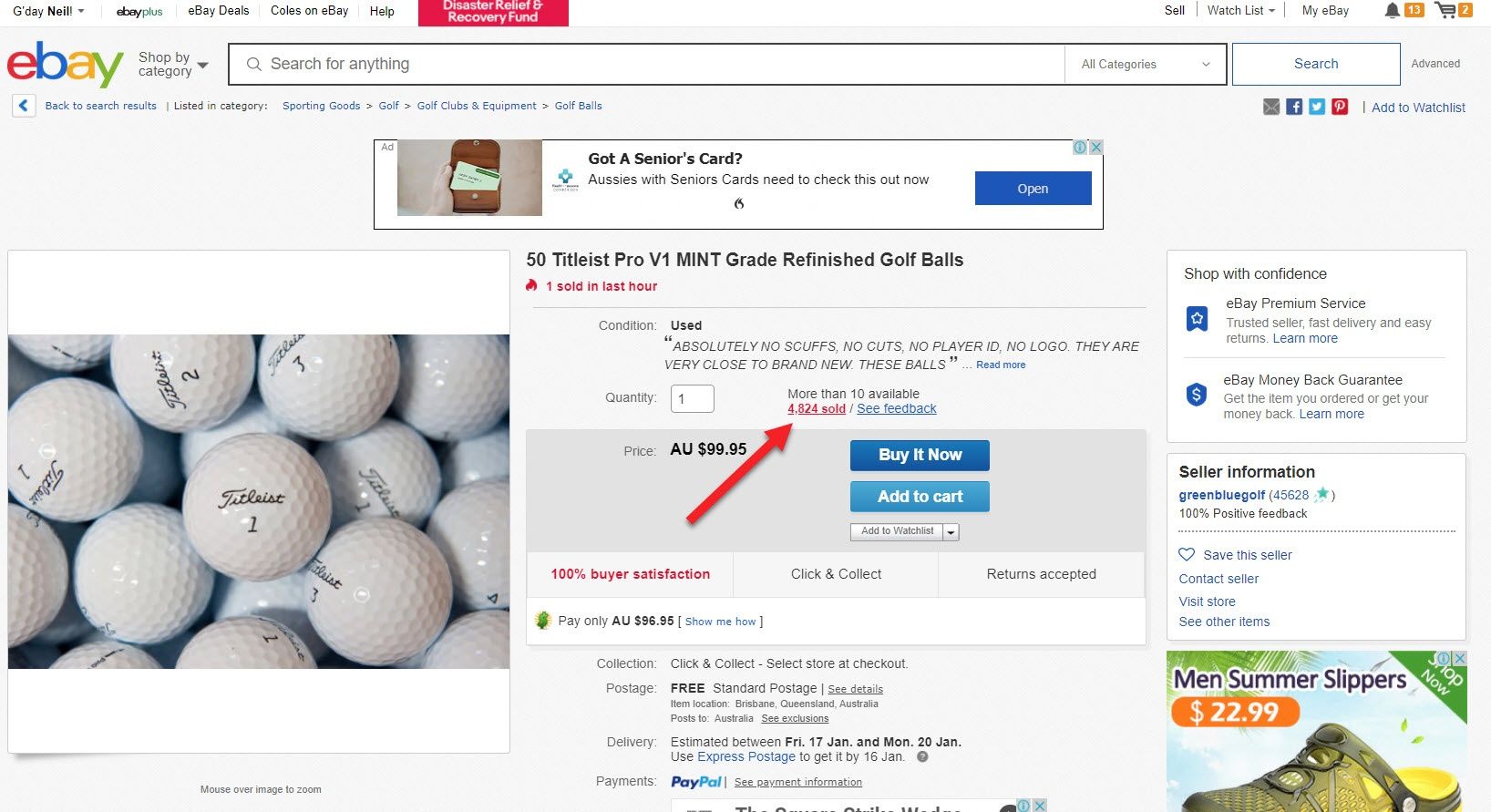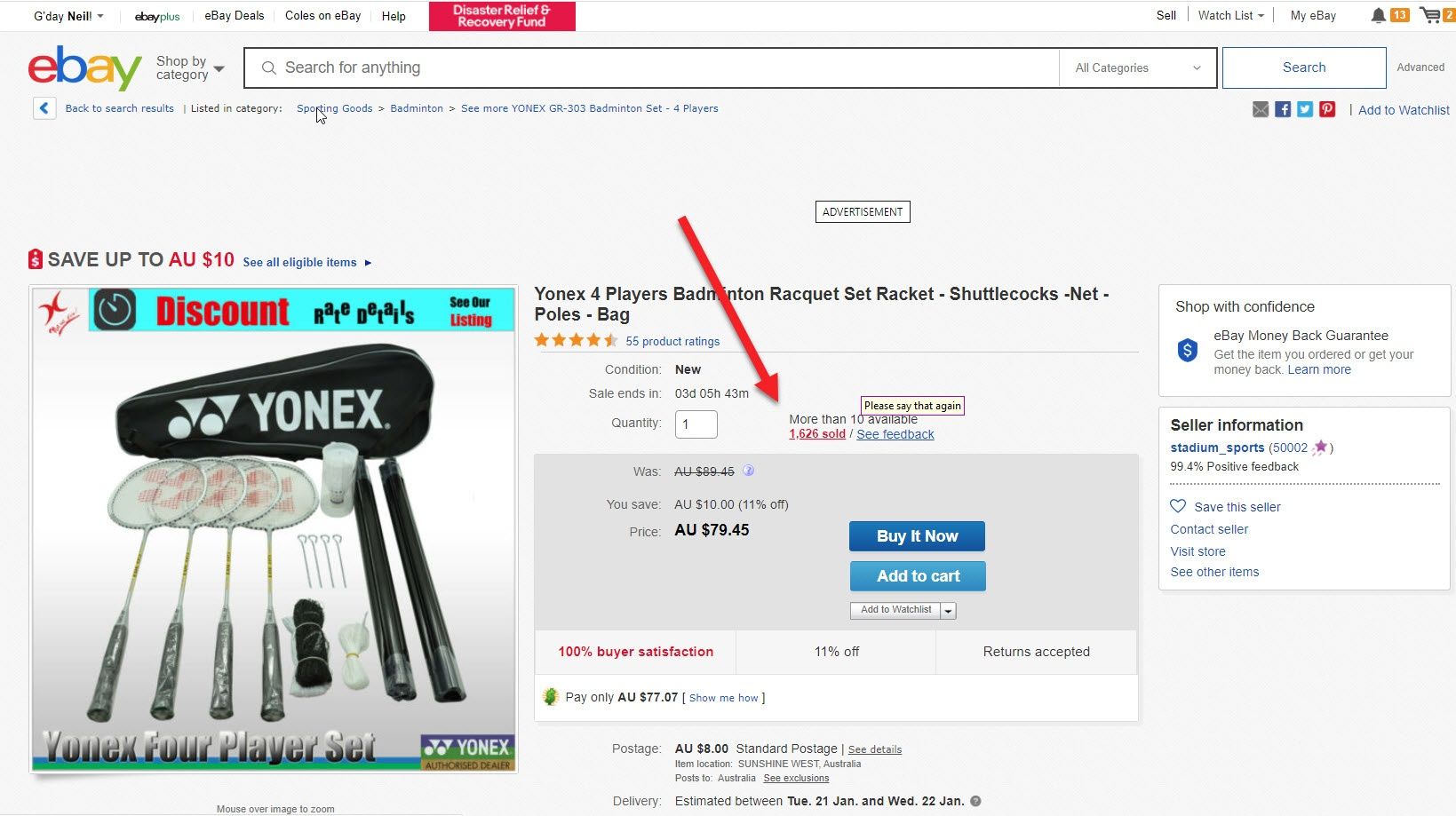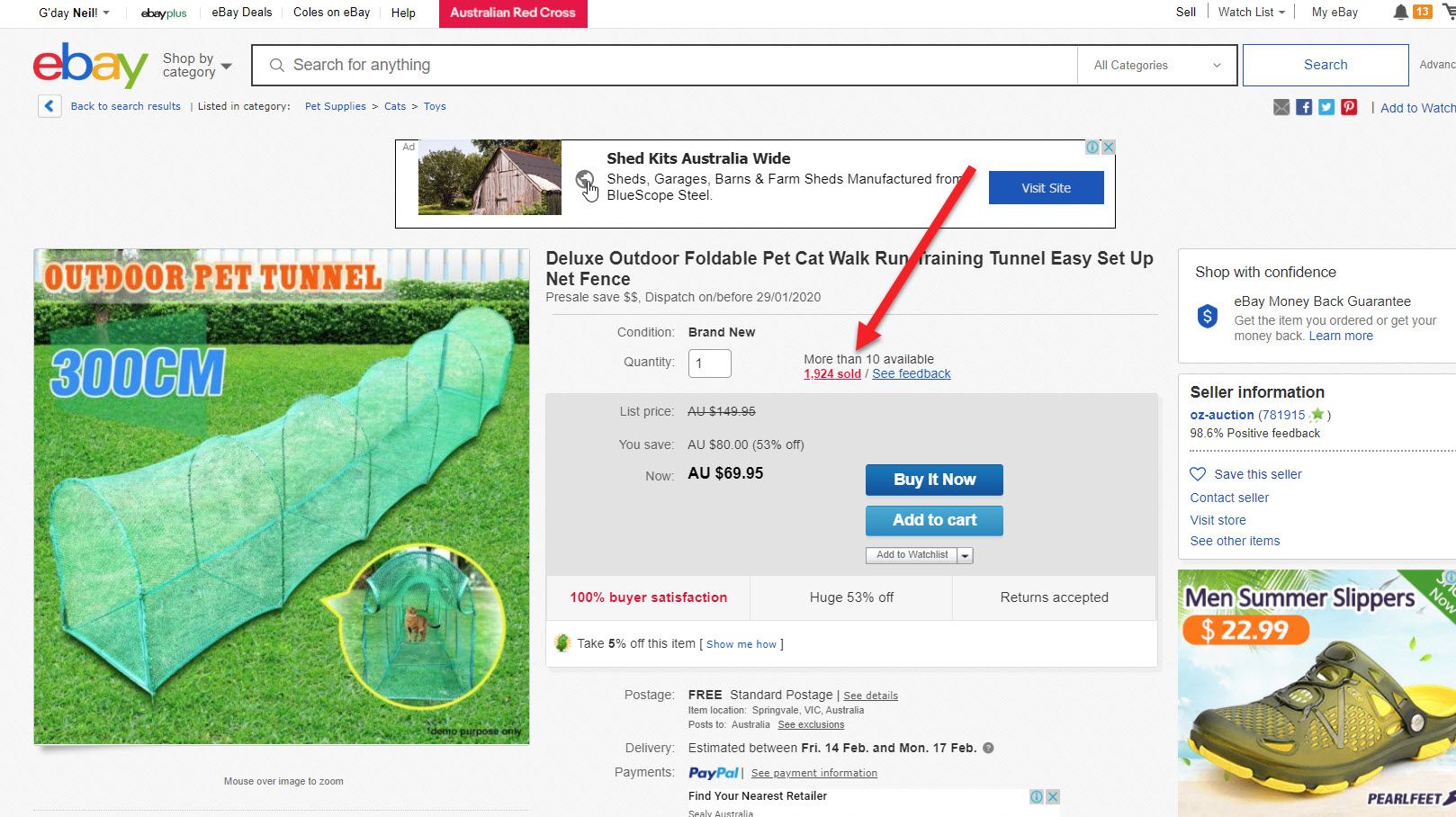 Hi guys, Neil Waterhouse. In this week's video. And I want to show you 10 of the best-selling items on eBay Australia today. All of these items have sold over 500 times since they were first listed on eBay. The first item is compact. And travel baby stroller. And this item has sold 4,148 times. The next item is a manifold of paper towels. Best Top selling items on ebay Australia 
And these have sold 890 times. The next item is some bar stools. And these have sold 4,528 times. The next item is the radio-control earthmoving equipment. And these have sold 1,529 times. The next item is a kid's toddler bike. These have sold 2,573 times. The next item is golf balls. And these have sold 4,824 times. Best Top selling items on ebay Australia 
Next item is some fishing knives and they've sold 2,908 times
The next item is some fishing knives and they've sold 2,908 times. And Next item is a badminton set. And this item has sold 1,626 times. The next item is puppy training pads. And these have sold 5,556 times. And the last item is a foldable cat training tunnel. This item has sold 1,924 times. So, that's 10 of the best selling items on eBay Australia today. That's all for this week. Please scroll on down and leave me a comment below and while you're there, make sure you hit the subscribe button. And Until next week list more, sell more, this is Neil Waterhouse.
Check out How to Sell on Amazon Australia – A Guide for Beginners
This might also be interesting for you:
How to Upgrade Yourself In One Step
How To Sell On Amazon Australia
We are sorry that this post was not useful for you!
Let us improve this post!
Tell us how we can improve this post?