Best Guidance to a Million Dollar eBay Business. Do you want to make more money on eBay but don't know the best way? Do you wish you knew which products made sellers the most money? Do you wish there was somebody who was already successful on eBay, who had already spent a ton of their time and money working all this stuff out. So they could then just take you by the hand, and show you step by step exactly how to make a ton of money on ebay?
My name is Neil Waterhouse, and this is exactly how I felt back in 1999 when I started learning about ebay. In case you have not heard of me and are wondering "Who on earth is this Neil Waterhouse guy, and does he have any credentials to help me?" Here is my Bio…
———————————————————————————————————-
Neil Waterhouse Biography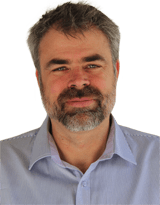 Author of best seller "Million Dollar eBay Business From Home – A Step by Step Guide"  
Neil owns several ebay businesses and in 2009 was recognised by ebay as a Multi-million Dollar ebay Seller and thus invited by ebay to speak on their Top Seller Panel.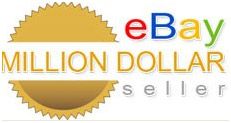 Alibaba Invited Guest Speaker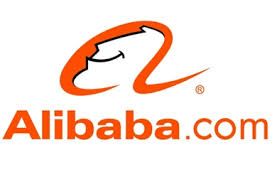 1st Multi-Million Dollar ebay Seller for Australia Post eParcel

1st Multi-Million Dollar ebay Seller for Channel Advisor Australia

ebay Professional Sellers Alliance Invited Guest Speaker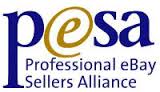 Internet Conference Invited Guest Speaker


Authorised ebay Developer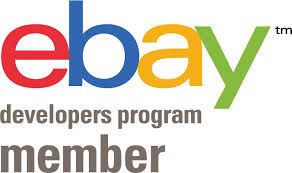 Founder and host of the 3 largest ebay meetup groups in Australia with over 1,000 members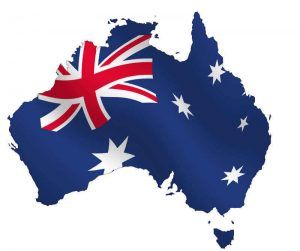 Founder and host – Sydney ebay and Ecommerce Sellers Meetup Group


Founder and host – Melbourne ebay and Ecommerce Sellers Meetup Group


Founder and Host – Brisbane ebay Sellers Meetup Group

Largest supplier worldwide of ebay arbitrages

———————————————————————————————————-
What this is all about, is that I am looking for 10 people to personally teach, to become future ebay success stories for the next version of my book "Million Dollar eBay Business From Home" Why ebay? You may be asking yourself and not some other kind of business? Here are 17 reasons why…
17 Advantages of Doing Business on ebay
Zero start-up cost.

Access to over 200 million customers worldwide from your PC.

Work from home.

Flexible hours.

Can grow to any size.

Unlimited products potential.

Easy to automate.

Run from anywhere in the world there is an internet connection.

E-commerce is the largest growth market on the planet.

No royalties or franchise fees

Requires virtually no capital to start up.

Low operating costs.

No office or store to rent or lease.

You are your own boss.

Huge tax benefits of running a home business.

You build equity in the business.

Can be run in your spare time.
 The first step is to get you making $1,000 profit per week. This is the first step in becoming an ebay millionaire. Once you know these skills, it is easy for you to replicate exactly the same steps that got you to $1,000 per week to 5,000, 10,000++. I am willing to put in my time to help 10 people, however I need the right people. I am not looking for experience or wealth; I am looking for 10 people who are really keen to make a very good living with ebay.
If you are accepted, you will need the following:
Desktop or laptop computer

Digital camera or smart phone, 2 megapixels or greater

Skype, free to download at

www.skype.com

Team Viewer Free to download at

www.teamviewer.com

Printer, can be either laser or inkjet

Internet connection

Headset for computer to make Skype calls

Access to the postal system, i.e a post office nearby

Packing material, i.e. envelopes, tape etc

You need to build your ebay business from home, not a warehouse etc.

Most importantly, a strong to desire to make money online.
I will include the following:
Step By Step Guidance to a Million Dollar eBay Business

A copy of my latest book "Million Dollar eBay Business From Home – A Step By Step Guide"

Monthly one on one phone calls.

Direct access to my personal email account

Monthly evaluation of KPI's (key performance indicators) to see how your business is performing compared to averages
My mentoring fee is normally $997 to join + $297 per month however for 10 people only, the monthly fee to join is dropped to zero, and the monthly fee is slashed to $147 with no contract and no obligation. You can be coached for as long or as short time as you like with no exit fees. If you leave there are no more charges.
If after 15 mins on the 1st call you or I decide this is not for you, then I will refund you 100% and you get to keep the book and information for free.
In case you are wondering why I am charging a fee at all? Well, in my experience in life, if you offer things for free, people do not appreciate the value of what you are offering. What I am offering here, I believe is truly an amazing opportunity with a no risk guarantee! When I was learning ebay by reading every book about ebay I could get my hands on and spending tens of thousands of dollars on flights to the USA, UK and Canada to attend seminar after seminar, this kind of an offer was just a dream.
If there is anything else I could have thrown in on this offer to make it sound any better, I would love to hear from you!
I only want to teach you if you are super keen and excited to build your ebay business as fast as possible.
This offer is limited to 10 people only. To become one of my 10 students click the link below: https://www.neilwaterhouse.com/mentoring-10-special
If you have any other questions, please do not hesitate to ask. Please email me at: neil@neilwaterhouse.com.
Yours sincerely


Neil Waterhouse
https://www.neilwaterhouse.com/ebay-templates-2/
We are sorry that this post was not useful for you!
Let us improve this post!
Tell us how we can improve this post?