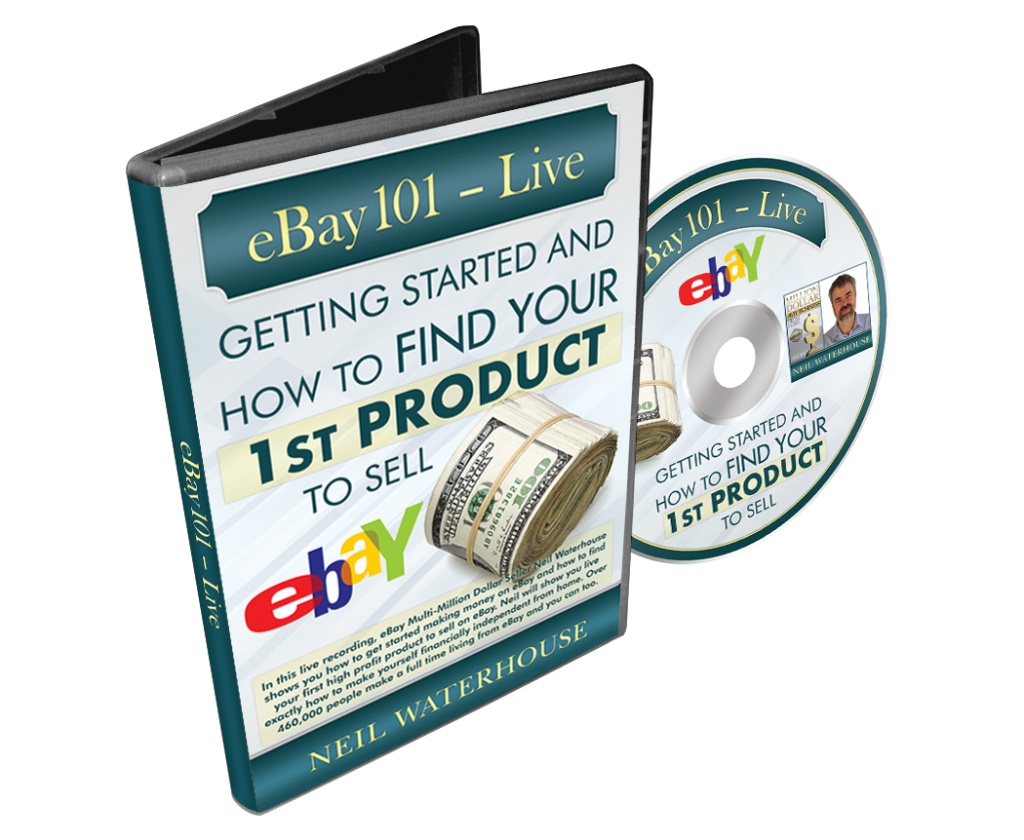 Getting Started and How to Find Your 1st High Profit Product to Sell
In this live recording, eBay Multi-Million Dollar Seller and the author of "Million Dollar eBay business From Home – A Step By Step Guide" Neil Waterhouse,  shows you how to get started making money fast on eBay and most importantly, how to find your first high profit products to sell on eBay. Neil will show you exactly how to make yourself financially independent from home. Over 460,000 people make a full time living from eBay and you can too.
In this no fluff, straight to the point, 40 minute Live Recording you will learn:
How Neil started a multi-million dollar eBay business from home with zero money, without borrowing a cent, with no drop shipping and most importantly, how you can too.
How to find products which cost less than $40 but make over $5,000 profit per month?
How to get products for free to sell on eBay
Why Neil chose eBay over other types of home and internet businesses?
How to find your first money making product to sell on eBay
New Products Versus Used Products
E-commerce is now a 1 Trillion Dollar Marketplace and how you can easily have your piece of the pie
Which products to sell?
Which category?
Which Niche?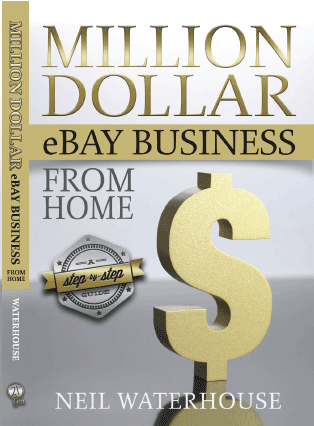 How to find what's hot on eBay
How to find which items on eBay have the most watchers
Fully automated strategy to find which items are not just the top sellers, but which ones make the most "profit" on eBay
How to double your eBay sales with your own website
How to get started
Special bonus Q&A session
Neil Waterhouse Biography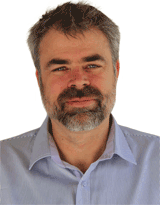 Author of best seller"Million Dollar eBay Business From Home – A Step By Step Guide"
Multi-Million Dollar eBay Seller
eBay Invited Guest Speaker
Professional eBay Sellers Alliance Invited Guest Speaker
Alibaba Invited Guest Speaker
Founder and host Sydney eBay & e-commerce Meetup
Founder and host Melbourne eBay & e-commerce Meetup Group
Founder and host Brisbane eBay & e-commerce Meetup Group
Australia Post Eparcel Beta tester
First Australia Post Eparcel Multi Million Dollar ebay Seller
First Channel Advisor Australia Multi Million Dollar ebay Seller
Editorial Contributor to the Australian Business and Money Making Magazine
Member Australian Chamber of Commerce
If you want a quick start to making money fast on eBay or increase the money you are making on eBay now.  This DVD will show you.
100% Zero Risk, Money Back Guarantee. DVD includes Neil's 100% No BS,  Zero Risk, No Questions Asked Money Back Guarantee.  If this DVD does not show you how to make at least 10 times your money back in the next 30 days, or for any other reason, just send it back for a 100% refund.