DVD 2: ebay selling strategy
Do you want to ebay selling strategy? Are you ready to take your eBay business from hobby to professional? Let eBay Multi-Million Dollar Seller Neil Waterhouse and the author of best seller "Million Dollar eBay Business From Home – A Step By Step Guide" show you the eBay Advanced Strategies required so you can build a Multi-Million Dollar eBay Business.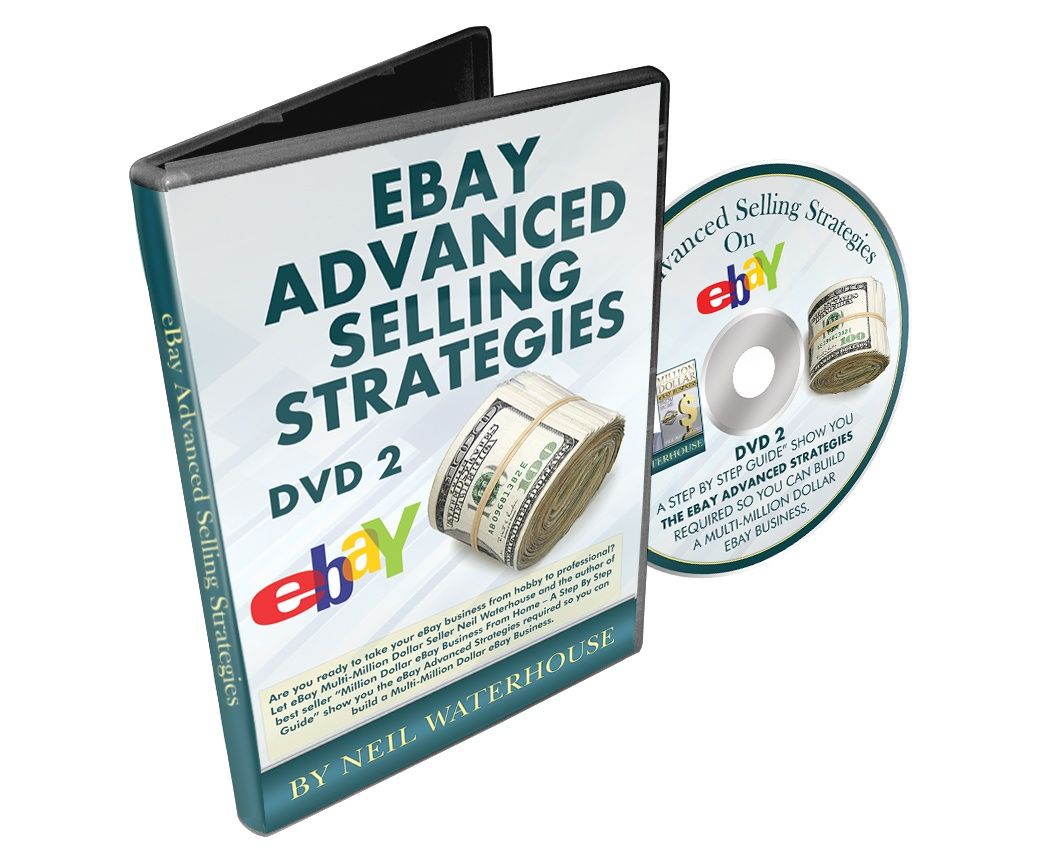 Presented by Neil Waterhouse to a live audience.
DVD 2 contains:
Top 5 reasons humans buy and how to scratch their itches
Which products to avoid selling on eBay
Tips for getting high search results with eBay's Cassini Search engine
Pricing, how to best price items to make the highest profits
Duration, what is best, 3 day, 7 day, 10 day , 30 day or GTC?
Buyers love social proof, how to get it fast
Using Bullet Points to increase sales
Where to get bullet points – fast
Humans buy benefits, not features, how to convert features to benefits
How to increase eBay Seller Limits
How any small or large seller can get eBay Top Seller Status and rewards
Increasing search results with TRS (Top Rated Seller)
How to operate within eBay's Selling Practices
What is eBay Premium Service and how to use it for more sales
How to increase sales with GTC (Good Till Cancelled) listings
How to kick start a slow selling item
Building Trust with buyers using "branding"
Setting the foundations
eBay Templates
How to increase sales from eBay buyers with Smart Devices
How to get instant credibility and instantly build trust
Photo Hosting
Strategies and practices for photos to get your eBay listings higher ranking in the eBay and Google search engines
How to take photos
eBay photos do's and don'ts
Profile Page
Return Policies, what is best?
How to get 5 Star Ratings
And more…
100% Zero Risk, Money Back Guarantee. DVD includes Neil's 100% No BS,  Zero Risk, No Questions Asked Money Back Guarantee.  If this DVD does not show you how to make at least 10 times your money back in the next 30 days, or for any other reason, just send it back for a 100% refund.