A Step by Step guide from Zero to a Million Dollar Home eBay Business by eBay Multi Million Dollar Seller Neil Waterhouse… the man eBay requested to speak on the eBay Top Seller Panel
"Anyone can do it, even if you don't have any money…"
eBay Multi Miliion Dollar Seller and eBay invited Top Seller Speaker Neil Waterhouse shows step by step exactly how he built a Multii Million Dollar eBay business from scratch and best of all, shows you how you can do exacty the same.
Neil walks the talk and doesn't just run his Million Dollar Home eBay business; he teaches others how to do exactly the same.
You don't need any money or previous experience, if you can use the internet, have access to a cheap digital camera, then you have all you need to become an eBay Millionaire.
Whether you're looking to build a small eBay business giving you a little extra income from home, or a Mum who just started a family and doesn't want to go back to work. A budding entrepreneur wanting to own a million dollar eBay business or simply had enough working for somebody else and wanting to enjoy the lifestyle the internet offers.
This book will show you how to do it.
How to start with no money
How to find unlimited Money Making Products
Why drop shipping doesn't work
How to Automate it, so you can live the internet lifestyle
How to maintain consistent high feedback
How to work out how much profit items are making
Find out which items make the most money on eBay
Discover how much profit you make before listing an item
Start making money in less than 1 week
Neil's nothing to lose, everthing to gain No Questions Asked Guarantee

No Questions Asked – 90 Day Guarantee.
If this book does not teach everything you need to know to become an eBay Millionaire, or you do not like the color of it… or any other reason.. we will gladly refund you 100%, no questions asked and you can keep the book for free!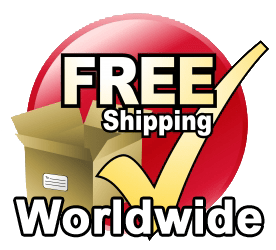 What people are saying
"Wow! I wish I had bought this book 10 eBay books ago. This book has literally every bit of information anyone needs to build a million dollar eBay business.  Neil gets straight to the point and shows how to make money on eBay where other books are more interested in showing you all the "features" of eBay. Five Stars Neil."
Max  Sutton – Idaho