DVD 3
Are you ready to take your eBay business from hobby to professional? Let eBay Multi-Million Dollar Seller Neil Waterhouse and the author of best seller "Million Dollar eBay Business From Home – A Step By Step Guide" show you the eBay Advanced Strategies required so you can build a Multi-Million Dollar eBay Business.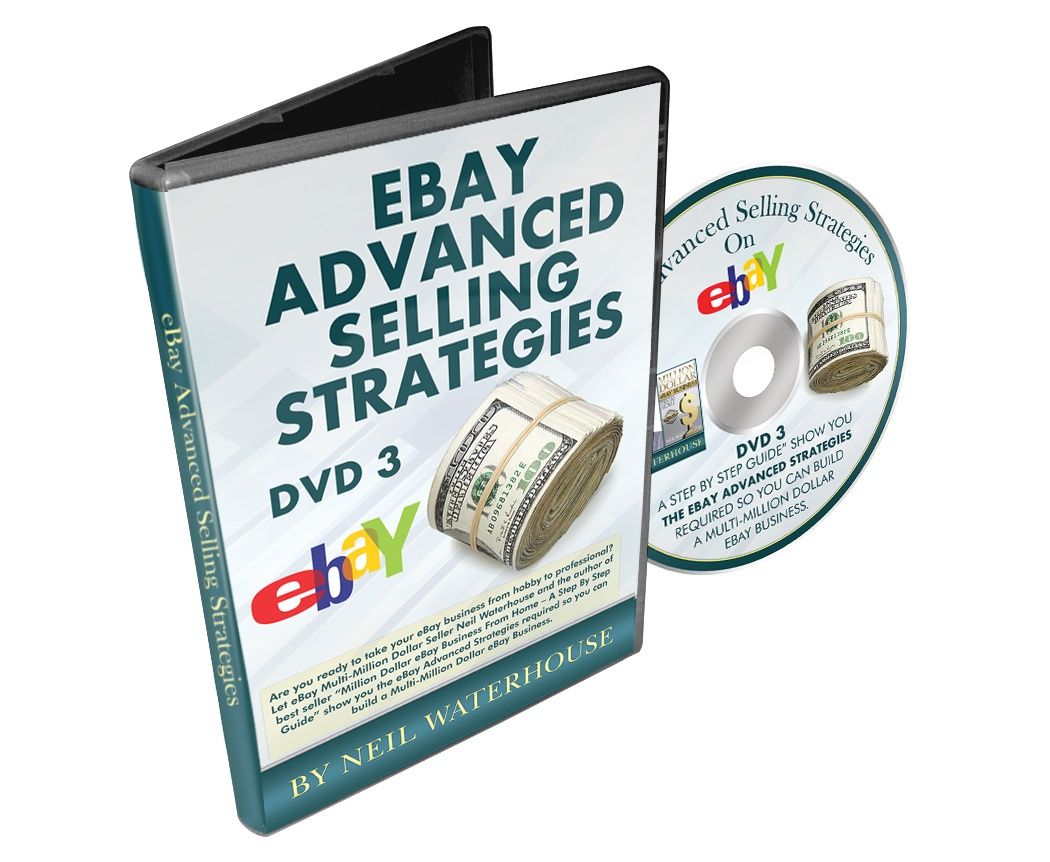 Presented by Neil Waterhouse to a live audience.
DVD 3 contains;
Calculating Conversion Rates
Determining Average Sale Prices
Printing Labels on eBay
Setting Up Questions and Answers
More Tools
SEO Strategies for eBay
Driving Traffic to your website
Proactive Packing Slips To increase feedback scores
How to lock in 5 star feedbacks for shipping on every transaction
Combined Shipping Discounts
Tracking Numbers
Measure Sales performance against your goals
Which factors contribute to sales
Automation Tools Windows
Automation Tools for Mac
Tracking Inventory
Bulk Feedback Update
eBay Invoices
eBay Labels
eBay File Exchange
eBay Shipping Software
Shipping International
How to use keywords in your eBay store for extra traffic
Using keywords in categories for more traffic
Metatags
Backlinks
Contextual Links
Email Marketing
How to make items not appearing in the search results magically appear
Using Watermarks to create trust
How to increase the "perceived" value of eBay items and make more profit
And more…
100% Zero Risk, Money Back Guarantee. DVD includes Neil's 100% No BS,  Zero Risk, No Questions Asked Money Back Guarantee.  If this DVD does not show you how to make at least 10 times your money back in the next 30 days, or for any other reason, just send it back for a 100% refund.