How To Sell More On eBay 2022 – ebay promoted Listings – 130% Increase
Transcribe of "How To Sell More On eBay 2022 – ebay promoted Listings – 130% Increase"
Hi guys, Neil Waterhouse. This week's video is how to sell more on eBay by adding promoted listings. In this video, I'll show you why should consider promoting your eBay listings and also show you how to promote your listings. I'll also at the end of this video show you a cheaper option than promoted listings. For anybody new to this channel, my name's Neil Waterhouse and I've been selling on eBay for 23 years and I'm the author of Million Dollar eBay Business From Home. So let's launch straight into it. First of all, what is eBay promoted listings? In a nutshell, eBay allows you to pay from 1% of the item's sell price to have your listing pushed higher up in the search results.
So, if you're listing an item on eBay that has the sell price of say, $100, you can pay from $1 to have the item placed higher in the eBay search results and also have that listing show up in eBay's adverts as well as I'll show you. With eBay, like Google and other search engines, the higher your listing appears in the search results, the more views that that listing gets. The more views, the more sales. Now for any newbies watching this video, in the industry, views are also called impressions.
An impression is when somebody searches for an item on eBay and when your listing appears in their search results, that's called an impression. By promoting a listing on eBay, eBay puts your listing higher up in eBay search results so it gets more views, and eBay also shows your listing in adverts all over the eBay platform. For example, if I do a search on eBay for say video projector, you can see that the first two listings that appear at the top of the search results are sponsored, which means they are promoted listings. In fact, the first four listings for this keyword, video projector are sponsored or promoted listings.
Now, if I click on any one of these listings or any other listing on eBay and scroll through the listing, in several places, eBay shows me similar sponsored items. These similar sponsored item advertisements appear all over eBay and also, your listings can also be shown on eBay on non-eBay search engines like Google and also on eBay partner websites like Gumtree, et cetera. One of the great things with eBay promoted listings compared to other types of advertising, like say PPC or pay-per-click advertising is eBay only charges you the promoted listing fee if and when the item sells. If the item doesn't sell, eBay does not charge you the promoted listing fee. The fee to promote a listing on eBay is variable from 1% and you choose the maximum that you're willing to pay as I'll show you, and you're only charged that fee if a buyer purchases the item within 30 days of clicking the promoted listing. Okay, here's how to promote a listing on eBay. First, go to your active listings and to do that, go to my eBay, selling sold, then listings, active, and now you'll able to see all your listings. Notice that one of the columns says promote listings.
Notice in this demo account that there are two listings that have been promoted and one listing that hasn't, and it says illegible to promote. I will click on the word promote. And here, eBay allows me to set the amount that I'm willing to spend to promote this listing. In this example, eBay's suggesting 5.7%. From our tests, by accepting the suggested rate, you'll normally see an increase of impressions by over 50%, often as high as 70%. Going one to two points higher than the suggested rate can give you an increase of impressions by over 150%. Now, one big thing to consider before spending money on paid advertising like this, promoting listings to get them high in the search results does not replace simply optimizing the listing in the first place to get it higher in the search results. For example, if a listing is on say page 20 of the search results now, then promoting with say a 4% ad spend may only get it to say page five.
eBay promoted Listings Standard is a self-service marketing tool. However, if the listing was optimized first, it could already be on page five before spending any money at all on promoted listings. But if you do decide to do the same, say 4% ad spend, it could take it to position one or two from page five, which can double the impressions and also double its sales conversions. I'm not going to go into optimization this video as I've done that before, but if you missed that video, I'll probably link on the screen and below. If you have any questions, please leave them in comment section below and if you found any value in this video, please give it a thumbs up and make sure you hit the subscribe button to the no fluff, ad-free channel the teaches step by step how anyone can make a full-time living from their home without leaving their home and using less than $100. Until next week, stay safe, list more, sell more. It's Neil Waterhouse.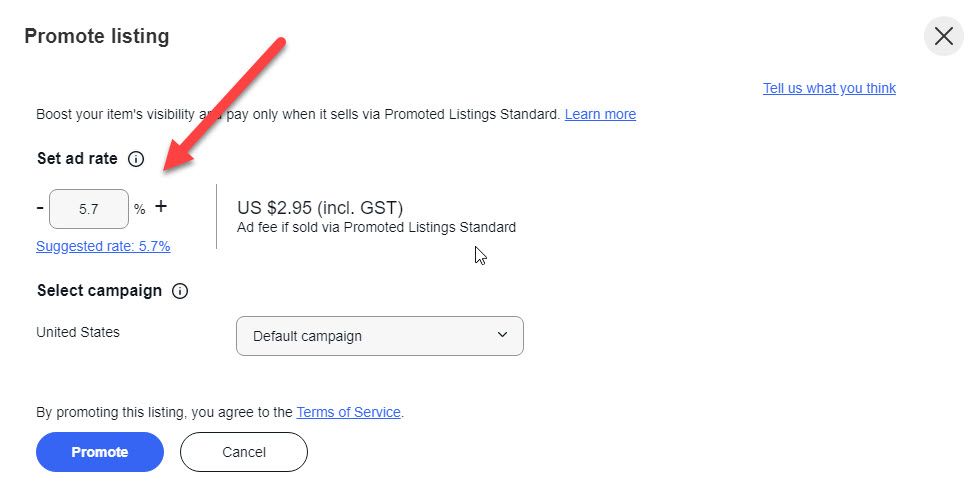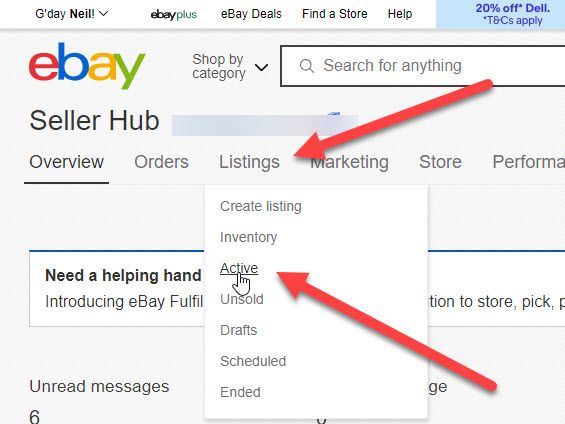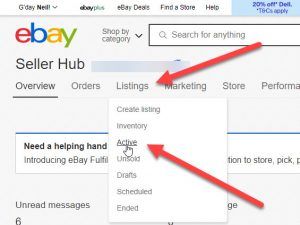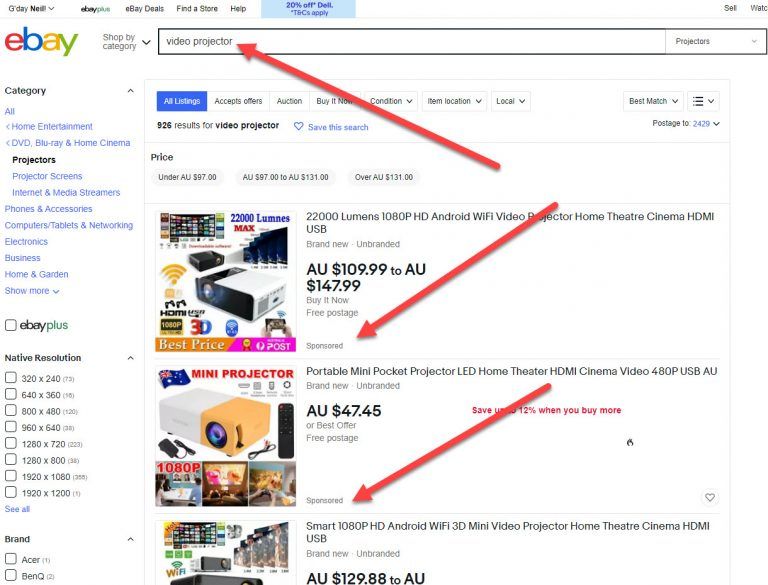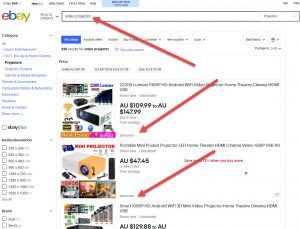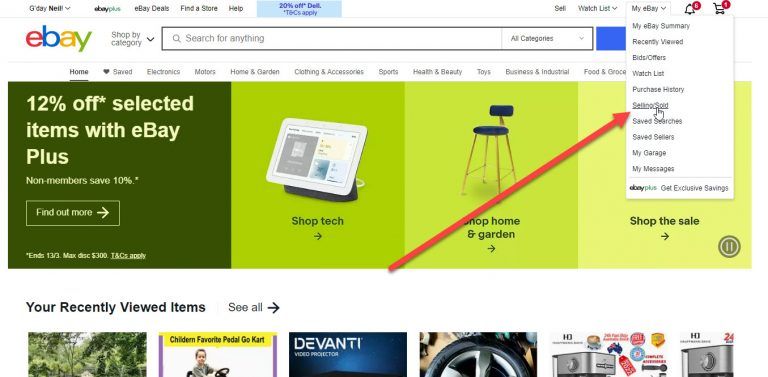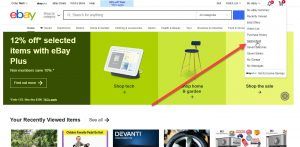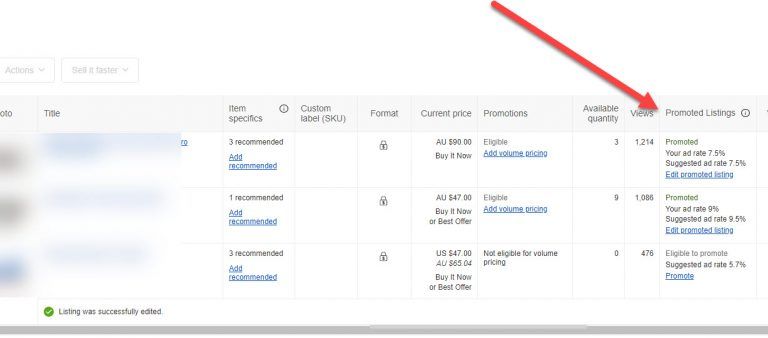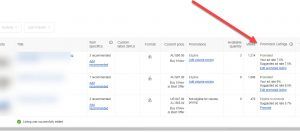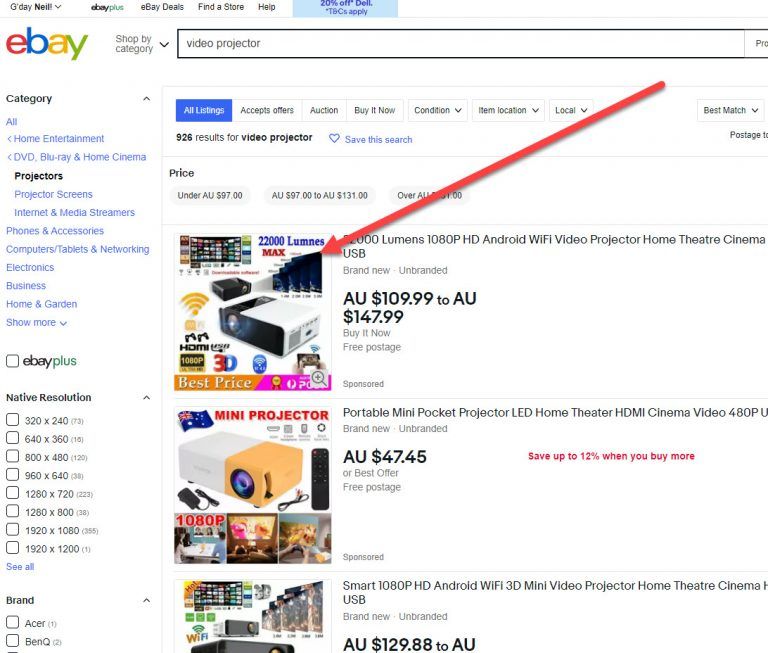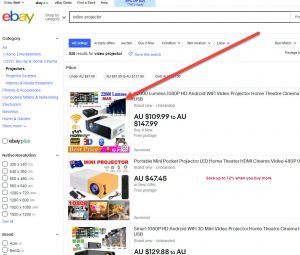 How to increase eBay Sales Fast
https://www.neilwaterhouse.com/ebay-opt
Beginners Guide To Starting an eBay Business.
https://www.neilwaterhouse.com/beginners-guide-to-starting-an-ebay-business/
How to find eBay Best Sellers in 5 Steps https://www.neilwaterhouse.com/find-ebay-best-sellers
Overseas Virtual Assistants From $1 Per Hour
https://www.neilwaterhouse.com/va1
Beginner's Guide to Starting an eBay Business
https://www.neilwaterhouse.com/start
Beginner's Guide to Starting an Amazon Business
https://www.neilwaterhouse.com/amz-start
eBay Dropshipping | Top 8 Secrets | 23 Years Selling On eBay https://www.neilwaterhouse.com/ebay-sec-1/

My Free- Step By Step – Dropshipping Course – Dropship Formula™ https://www.neilwaterhouse.com/drop
Here is a free list of 934 popular dropship suppliers all over the world including Australia. https://www.neilwaterhouse.com/ds-suppliers
Check the ebay dropshipping secrets. eBay Dropshipping – Secret 1
https://www.neilwaterhouse.com/ebay-sec-1/
How To Build a 7 Digit Dropship Business – Step By Step
How and where to find overseas staff from $1 per hour Click here
This might also be interesting for you:
How to leverage time and make more money
https://www.scarcitymanager.com
We are sorry that this post was not useful for you!
Let us improve this post!
Tell us how we can improve this post?