The first step before working out what to sell on eBay is to ask yourself a few questions so you can narrow things down.
Are you looking at building a hobby eBay business or a professional full-time business? The difference between the two is a hobby business make less than the award wage.

Are you looking at building a hands-on business where you do most of the product sourcing or are you looking at building an automated business which works without you?

Next you need to choose a product sourcing methodology as there are many however there is nothing wrong with running a couple of different methodologies.

Here are some of the popular eBay methodologies.
Sourcing used items for free from places like Council clean-ups

Sourcing used items from thrift shops, garage sales, car boot sales, auctions etc

Sourcing used and/or antique items from the 3 d's (death, divorce, downsizing)

Purchasing poorly listed items on eBay and then reselling them on eBay

Drop shipping

Sourcing new items locally

Sourcing new items from overseas (China the most popular)
Most people when they start an eBay business (my wife and I included) start by selling used items which they have lying around the house collecting dust. This gives you terrific experience.
There is no one size fits all "best" methodology for product sourcing as we are all different. Personally I like importing from China as we can photograph an item once and then sell it over and over.
Some other people enjoy sourcing antiques. Personally I'm useless with antiques as it is not a passion of mine however I know people who are very successful from sourcing antiques. We are all different.
Something we have been doing a lot more recently which is for fun, however it can be surprisingly profitable is purchasing poorly listed used items on eBay. These items can be immediately relisted and resold.
Cash flow is always a consideration when considering what to sell on eBay.
If cash flow is an issue then it is usually best to start with buying and selling used items and then build up some savings which you can use to purchase new items should you wish.
Other questions to ask yourself are:
What do you do for work now, are there any opportunities to source items from your work or from your knowledge about what you do for work?
What are your hobbies? Are there any opportunities for sourcing products there?
I would suggest you try to avoid selling small Chinese items as the Chinese can post them way cheaper than you or I.  However they can only post items cheaply if they weigh less than 1 pound or 500 g and are less than 1 inch (2 cm) thick.
I would also suggest avoiding anything with a size i.e. clothing as the manufacturers never seem to be able to produce the correct size clothing and this combined with the fact many buyers do not seem to know exactly what size they are. All this just means you get a lot of returns.
With eBay, like most businesses, you make your money sourcing the product. Yes there are many things you can do to make your listing stand out from a lot of the competition and also help get your item to the top of the search results however, you do need to be competitively priced on eBay.
To your success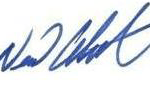 Neil Waterhouse

eBay Multi Million Dollar Seller
Author – Best Seller "Million Dollar eBay Business from Home – A Step by Step guide"
eBay Invited Guest Speaker
Alibaba Invited Guest Speaker
Amazon Invited Guest Speaker
1st Multi Million Dollar ebay Seller for Australia Post Eparcel
1st Multi Million Dollar ebay Seller for Channel Advisor Australia
eBay Professional Sellers Alliance Invited Guest Speaker
eBay Professional Trainer / Analyst
Founder and host – Sydney eBay and Ecommerce Sellers Meetup Group http://www.meetup.com/Sydney-eBay-And-Ecommerce-Meetup-Group/
Founder and host – Melbourne eBay and Ecommerce Sellers Meetup Group http://www.meetup.com/The-Melbourne-eBay-Sellers-Meetup-Group/
Founder and Host – Brisbane eBay Sellers Meetup Group 
http://www.meetup.com/The-Brisbane-eBay-Sellers-Meetup-Group/
Founder and Host Adelaide eBay Sellers Meetup Group
http://www.meetup.com/The-Adelaide-eBay-Sellers-Meetup-Group/
Which Products on eBay Make Over 100 Percent Profit – http://www.waterhouseresearch.com 
How To Make Money On eBay – https://www.neilwaterhouse.com
Over 460,000 people make a full time living from eBay and you can too.
Book your consultation with Neil today at https://www.neilwaterhouse.com